Sending persecuted Iraqis who seek asylum is in breach of UN guidelines, says Amnesty International: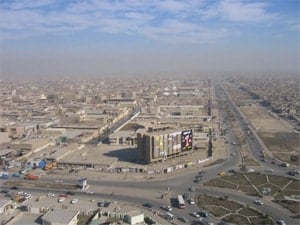 "Amnesty International accused Britain, Denmark, the Netherlands, Norway and Sweden of forcibly repatriating Iraqis to 'extremely dangerous' parts of the country – in breach of United Nations guidelines.
The campaign body said there have been more than 100 civilian deaths in the first week of April alone – with religious and ethnic minorities, females and gay men being particularly targeted.
Amnesty is calling for the return of failed asylum-seekers only when the security situation in the whole country has 'stabilised'.
Its report claims hundreds of thousands of people in minority communities have been forced to flee their homes as a result of the continuing insecurity more than seven years after the US-led invasion. These include thousands of Christians, as well as members of the Sabean-Mandaean religion, Yazidis and women and girls targeted for "un-Islamic" behaviour.
Amnesty said many of those at risk had been killed – including dozens of women murdered in Basra on 'moral' grounds, at least 25 men and boys thought to be gay who were killed in February last year, and at least eight Christians killed in Mosul in February during apparent sectarian attacks."