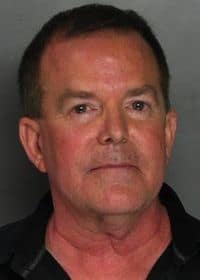 California State Senator Roy Ashburn, whose visit to a gay nightclub the night of his DUI arrest inspired him to come clean about his sexuality days later in a radio interview, pleaded no contest to driving under the influence in a Sacramento court today:
"He did not appear in court today and made his plea through his attorney. Judge Russell L. Hom sentenced Ashburn to three years of informal probation and 48 hours in the county jail, though he was given credit for one day for the night of his arrest and will serve the remaining day on a work project.
The fine and other fees ultimately will cost Ashburn $1,900 to $2,000, said prosecutor Robert Clancey.
Clancey said he thinks the punishment is appropriate, 'given his age, lack of history and cooperation on the case.'  … 'He got no less punishment than anyone else' would, Clancey said."
He did, however, get the unintentional bonus of being forced to live his life honestly and openly as a gay man.