Does the gay media have a sex addiction?

Same-sex couples in California sue over state insurance: "California granted spousal benefits to same-sex domestic partners in 2005 with a law that contained one major exemption – the long-term care coverage authorized by federal law."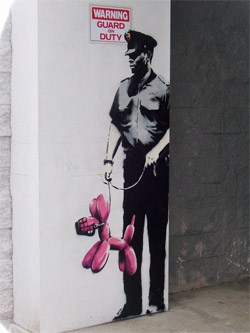 Banksy security guard fails to deter robbers, which steal it.

Desperate Housewives choose paycheck over Nicolette Sheridan.

Six NYC officials ask FCC to look into homophobic remarks directed at Ricky Martin on Puerto Rican television.

Senator John Cornyn (R-TX) says openly gay SCOTUS Justice might be ok: "As long as it doesn't interfere with their job, it's not a particular issue."

Wicked Summer: MTV now casting Irish-Massachusetts version of Jersey Shore.

100 British MPs sign letter condemning Uganda's "kill the gays" bill.

Florida equestrian faces HIV charge: "He was arrested by the Marion County Sheriff's Office after a former sexual partner accused Mr. Chiacchia of exposing him to H.I.V., the virus that causes AIDS.
Mr. Chiacchia, who pleaded not guilty in February, faces up to 30 years in prison under a Florida law passed in 1997 that makes it a felony for people with H.I.V. to have sexual intercourse without informing their partners of their condition."

David Mixner's list of the 20 most powerful lesbians in American politics.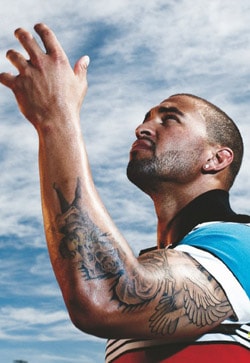 Rihanna's main squeeze.

Restoration of Fassbinder's World on a Wire to screen at NYC MoMA.

Biggest queer climbing convention ever set to take place at West Virginia gorge: "How many people are coming? We don't know yet, but last year there were more than 30 queer climbers, and we expect many more this year."

Southern Oregon University hit by anti-gay graffiti. Police chief: "We have no reason to believe there's any greater risk. I understand that whenever we get that sort of thing it makes people nervous — and it should — but for someone who likes to write stupid things on walls to actually go out and physically hurt someone would be very rare, especially in Ashland."

CSU students go dumpster diving, dig up Palin speaking contracts. Discovery Channel insider calls Palin's reality show "a new all-time low for Discovery."

OUT magazine: The 50 Most Powerful Gays in America.

Michelle Bachmann wants America to fail.

Arson destroys gay-friendly church near Houston: "Investigators have classified it as 'incendiary,' meaning it was not accidental.
The intense blaze was spotted a little after 11 p.m. last night. The church, a small wooden building near Beltway 8 and I-45 South, was immediately engulfed. The remnants have since been torn down.
The church's website says 'We welcome people of any nationality, race, sexual orientation, or religious affilitation. As a More Light Church, we see diversity as one of God's many blessings to the community and we choose to further this understanding through our presence and actions in the world.'"

Twitter has 105 million registered users, adding 300,000 a day.

Britney Spears not perfect.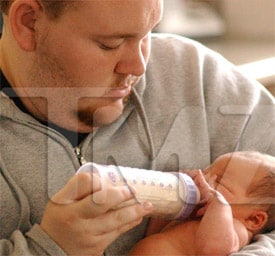 "Pregnant Man #2" Scott Moore had his baby, and TMZ has photos.

Roger Waters to perform The Wall in its entirety.

On coming around.

Laramie Project production to go on in Tyler, Texas despite objections.

Gay Huntington Beach ex-cop writes tell-all police chief claims is inaccurate: "Bereki's 160-page paperback released in March details alleged harassment by law enforcement peers from 2006 to 2007. He said the book is factually based except for names he changed because of legal concerns."