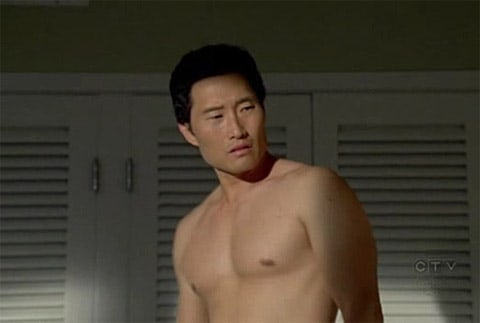 Daniel Dae Kim grabbed some attention on the last episode of Lost for his beefcake bedroom scene.
People reports: "The actor wasn't nearly as psyched to learn of all the shirtlessness the episode would require of him (though many fans might disagree): 'I didn't get very much notice about the shirtless scenes actually." Without a lot of time to hit the gym, 'I was like, 'All right then, I guess what you see is what you get,'' he says."  
The actor also talks about the series' upcoming final episode: "It's pretty amazing. If you think about how many pieces the writers had to put together in order to make it fall into place, it's mind-boggling, and they did such a great job. Some of the twists and turns are just so clever. For me it was very satisfying. After I read it, I had to sit for five or 10 minutes, just reflecting and digesting, because it definitely makes an impact."