David Shuster suspended from MSNBC indefinitely after shooting pilot for CNN.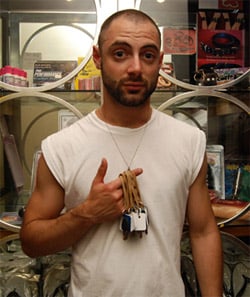 My big failed gay exorcism (warning: site nsfw).

Nicolette Sheridan files suit against 'Desperate Housewives' creator Marc Cherry, saying he slapped her across the face.

Because he's a homosexual man.

Human Rights Campaign loses director Brad Luna and deputy director Trevor Thomas of its communications department.

Third poll in a row shows majority of Californians supporting marriage equality.

Annie Leibovitz financial troubles get deeper: "The investment firm that was tasked with managing the mismanaged fortune of Annie Leibovitz is suing the celebrity photographer, alleging she owes them a whopping $800,000 in unpaid bills for their services."

Jersey Shore cast moves in to South Beach digs.

WATCH: Chace Crawford plays a drug dealer in Twelve.

Did One Life To Live get too gay for daytime TV?

Gay Polo League's debut draws large crowd: "A crowd of nearly 1,500 polo fans and Gay Polo League supporters were on hand for Saturday's festivities…"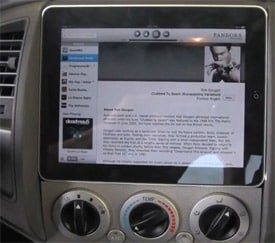 The first iPad in-car dashboard mount.

Jeff Koons reveals design for BMW.

Providence mayor David Cicilline raises $700,000 in congressional race efforts.

Census seeking better count of gay pairs: "For the first time, the bureau has deployed a team of professional field workers – about two dozen – to reach out to gays and lesbians. On Monday, the bureau released its first public-service videos encouraging gay Americans to mail their census forms."

Cheyenne Jackson in comedy pilot about gay couple trying to raise son.

Help jumpstart Haiti, through art.

SAGE opens office in Washington D.C.
Magazines are missing the point of the iPad: "Turns out the magazine powers that be concluded in their infinite wisdom that the iPad was actually just exactly the same as a real life newsstand…at least where pricing is concerned."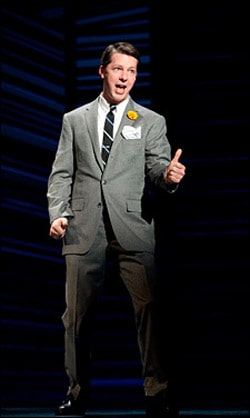 Photos: First look at 'Promises, Promises' on Broadway.

Marcos Mercado found guilty in Christmas Eve killing of Thomas Szadkowski: "The jury found Mercado guilty of felony murder and first-degree robbery
The two men met online and got together at Szadkowski's apartment to have sex. After they were done, Mercado got an assault rifle from his car and shot Szadkowski once in the face.
Before leaving, he took an Xbox computer game console and gave it to a friend."

Off-duty undercover NYPD: "This fag establishment should be closed."

A music video for Constance McMillen.

Gay Zurich nightclub evacuated after bomb threat.

Catholic group calls for protest of Corpus Christi production at Gallaudet University: "Ritchie quotes Archbishop Daniel E. Pilarczyk as his moral authority in calling this protest: "Corpus Christi seems to go out of its way to present Jesus and His story in the crudest and ugliest of ways," said Pilarczyk in 2003, "I believe that this play will offend the sensibilities of most people who reverence the Lord Jesus in any way."
In a week when it has been revealed, top Vatican officials — including the future Pope Benedict XVI — did not defrock a priest who molested as many as 200 deaf boys and that they covered up the rape of even more deaf kids in Italy, I find it astounding that this clown would even think about showing his face at this school, since Gallaudet University is the nations premier institution of higher learning FOR THE DEAF."