A marriage equality bill in Iceland is quickly making its way through the nation's parliament, SDGLN reports: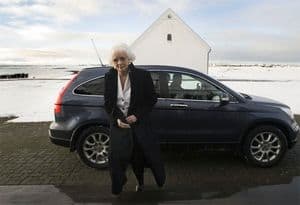 "The liberal nation, which has a population of about 320,000, is already one of the most progressive in the world toward LGBT equal rights.
Iceland is the first nation in the world to have an LGBT person as head of state. Openly lesbian politician Johanna Sigurdardóttir (pictured) became prime minister last year when voters supporting the Social Democrats and their partners, the Left-Greens, ousted the conservative Independent Party that had ruled for 18 years.
The Sigurdardóttir administration presented the bill to Parliament on March 23. The bill's passage is expected soon, and same-sex marriage could become legal as early as June 27."