Here's a preview of what Washington Attorney General Rob McKenna will be arguing before the Supreme Court next week in the Referendum 71 case.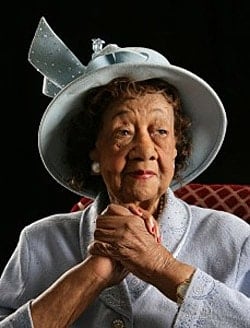 Dorothy Height, civil rights icon and LGBT ally, dies at 98.

Willie Nelson tells Larry King that he's stoned.

Rally held for SF ferry worker fired for acting too gay: "What it was alleged Vincent did was make inappropriate sexual comments in the workplace of a gay nature. But many of his co-workers routinely made comments of a sexual nature that were heterosexual. One of his managers even viewed porn in the workplace. So this highly sexualized workplace was the norm. … He was fired essentially because he was a gay union organizer."

Lesbian Air Force officer faces discharge under DADT.

Shamon: Cirque du Soleil show planned featuring the music of Michael Jackson.

Another gay Sydney hotspot sold: "The Oxford Hotel at 134 Oxford Street was sold at auction for $11.5m. The four-level building is one of Sydney's oldest LGBT-run venues. It's promoted as "a real gay venue – not a pretend one," and regularly hosts events featuring drag divas, and popular Bears nights happen there each Friday.

Is the laughing gas joke funny the second time?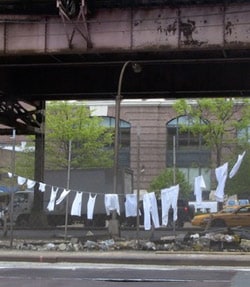 Mystery line of laundry hung out to dry in Queens.

Mistrial declared in Duanna Johnson police beating case: "After four days and about 20 hours of deliberations, a weary federal court jury on Monday announced for a second time that it was deadlocked in the case of a former Memphis police officer accused of beating a transgender prisoner in 2008.
U.S. Dist. Court Judge S. Thomas Anderson, who told jurors on Friday to keep trying, reluctantly declared a mistrial this time and said he would rule later this week on prosecutors' request for a new trial date for Bridges 'Sutton' McRae."

Oklahoma State wide receiver Dez Bryant doesn't like that his mother is gay.

Video: Right-wing activists accuse Obama of tyranny on anniversary of Oklahoma City bombing.

Channing Tatum: urban frogman?

A guy with an iPhone walks into a bar…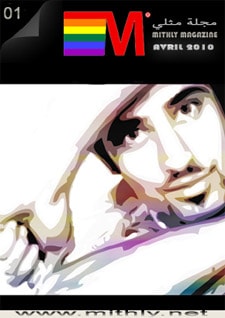 Mithly: Morocco launches first magazine for gays. "Public uproar over the magazine and Internet publication has already begun and is expected to continue for some time. 'Homosexuality is against the future of humanity,' Mustapha Khalfi, editor of Attajdid — a conservative Moroccan newspaper — told Le Soir Belgique. Khalfi recommended that authorities 'ban this publication that hurts the Islamic values of the Moroccan society.'"

Larry Kramer's The Normal Heart to get 25th anniversary stage reading with Lisa Kudrow, Clark Gregg, and David Eigenberg.

Lutheran Church abolishes anti-gay policies.
UK man jailed for threatening to blackmail gay Roman Catholic priest.

Felon used Craigslist to target and rob gay men: "Angel Pena Ayala, 24, who was on parole for a previous carjacking conviction, was arrested Friday and pleaded not guilty Monday in Torrance Superior Court, said Los Angeles County district attorney's officials.
He was charged with eight felony counts, including the allegation that the crimes were committed for a street gang.
Hermosa Beach police said Ayala placed an online ad on Craigslist.org in the personals section and met his victim at the man's home in Hermosa Beach in March."