Salt Lake City's landmark LGBT anti-discrimination ordinances take effect.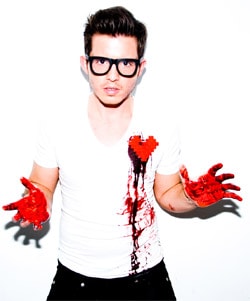 Who is Simon Curtis and why should you care?

Enough is Enough: J Lo like you've never wanted to hear her before.

Federal court in Wisconsin says transgender people can receive medical care while incarcerated: "This decision recognizes that many transgender prisoners require individualized medical treatment. While the court's ruling does not require any particular treatment, it does mean that doctors are the ones who make these medical decisions."

Spy who inspired The Engish Patient was gay: "Letters have surfaced in Germany proving that the World War Two spy who inspired the hero the the Oscar-winning film The English Patient was no womaniser but a gay man in love with a young soldier called Hans Entholt."

Jake Gyllenhaal looking good at Wondercon.

NAACP President Benjamin Jealous blames LGBT community for lack of support of the gay rights movement from African-Americans.

 Andy Roddick wins one!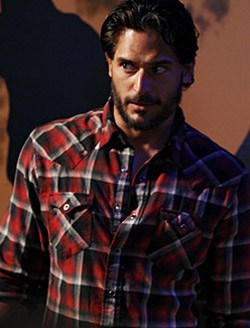 First look: True Blood werewolf Alcide.

The Asian version of Jersey Shore now casting.

Former homophobe looks back on his religion-inspired bigotry: "My hatred of homosexuality finally subsided when I began questioning the Bible — the ultimate source of my hatred. Without the Bible, there was no reason to hate homosexuality. It was a natural desire, and though I didn't have that desire myself, I wouldn't want to be persecuted if I did. It didn't hurt anyone and in fact made people happy. It was not rational to oppose it.
Now both my friend and I are both vocal supporters of gay rights — and that means other people just as crazy as us can turn around too."

Meg Whitman: Blinded by H8.

Gays protest Pope at NYC's St. Patrick's Cathedral.

Arrest made in Christmas Day murder at Houma, Louisiana gay bar: "A 23-year-old former employee of a gay bar has been booked with murdering the bar's manager, 39-year-old Robert LeCompte.
Jorell Young was held in lieu of $2 million bond after being booked Friday with first-degree murder and armed robbery.
Young was among the last people seen at the Drama Club before it closed Christmas morning, said Maj. Malcolm Wolfe, a spokesman for the Terrebonne Parish Sheriff's Office."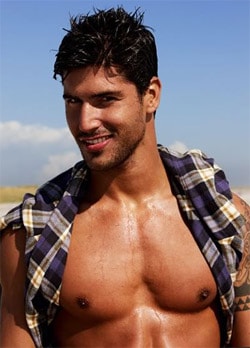 Male model fix: Miguel Iglesias.

Students urged to submit entries for Harvey Milk Day essay/art contest.

Royal sex tape blackmailer Ian Strachan paints horrific pictures of the Queen from his prison cell.

Sperm depicted with skulls in French AIDS-prevention ad.

'Ticked Off Trannies' protest tomorrow in NYC.

Gay blood donation: A pro-gay liberal woman with AIDS, whose husband is a hemophiliac who died of AIDS finds herself at conflict with the policy: "Today, Gerus-Darbison is caught in a trap set by history — forced by terrible experiences into taking a position that challenges some of her core beliefs.
Her plight and the public policy question at the heart of it have attracted little public notice. But the issue has turned Gerus-Darbison and others in the hemophilia community into an army of Davids standing in the path of political Goliaths — America's highly organized gay rights community, the Red Cross, the American Medical Assn. and others."