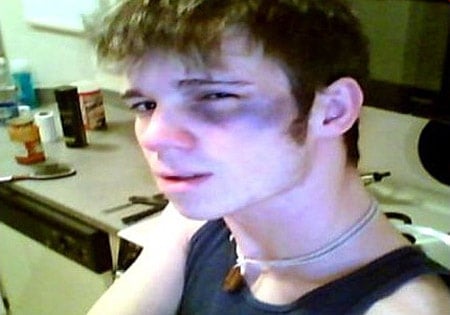 A 24-year-old Tulsa-area Oklahoma man says he's the target of an anti-gay hate crime: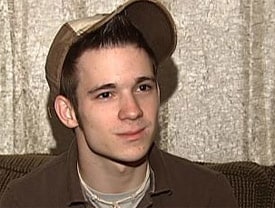 "Phillip Nelson says he's been tormented for the last month. His apartment was broken in to and his belongings were tossed everywhere. He was even punched in the face while taking out the trash.
The motive, he says, is because he's gay.
'They were saying that I should die – because I'm gay. They were yelling the FAG,' said Phillip Nelson of Claremore.
They also carved the slur word into the wall inside his apartment and on the front cover of a Bible left at his doorstep.
'The first thing I thought when I seen that was like, 'Who would do that to a Bible?' I was like, 'Really?' Because it's supposed to be the sacred book. But then I was like, that's kind of mean,' Nelson said.
Claremore Police are investigating, but because Oklahoma does not cite sexual orientation as a basis for a hate crime they're looking at it as a case of breaking and entering."
The Oklahoma Senate recently passed a bill, introduced by Rep. Steve Russell, that would exempt it from having to abide by the recently-passed federal hate crimes law. It's now at the House for consideration.