The memorandum issued by President Obama tonight was inspired by the case of Janice Langbehn, the Seattle woman whose partner Lisa Pond suffered an aneurysm on an R-Family cruise out of Miami in February 2007. Even after a power of attorney naming Langbehn was sent to Jackson Memorial Hospital, the hospital refused to allow Langbehn access to Pond, who died about 18 hours after being admitted. Langbehn was finally allowed to see Pond as a priest delivered last rites.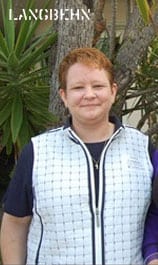 The Human Rights Campaign said it had been working with the White House "for months on the request."
Langbehn said this evening on Facebook that she received a call from Obama regarding the memo, shortly before it was sent out.
Wrote Langbehn: "At 4:32PDT, President Obama called me about Lisa's tragic death and our inability to see her. The President has signed memorandum that can be found on the White House web site directly medical facility to change how they treat patients and their visitors. The President was very gracious and apologized for what we went though. I thanked him for this legacy for our children."
Last November, several nurses from the gay caucus of the union serving Jackson Memorial formally apologized to Langbehn for what she endured. 
Jackson Memorial this week announced it had changed its policies in a manner which seems consistent with the memorandum issued this evening:
""The hospital developed and implemented a non-discrimination policy that includes sexual orientation, gender identity and gender expression, a patient's bill of rights that demonstrates the hospital's commitment to providing quality care for LGBT patients, and a visitation policy that updates the definition of family to include same-sex partners and other people who may not be legally related to a patient."
Langbehn is scheduled to appear on AC360 this evening, she said.