Mohammed al-Madadi, a diplomat from Qatar, caused a security incident aboard a Washington to Denver flight last night that caused two F-16 fighter jets to escort it to landing.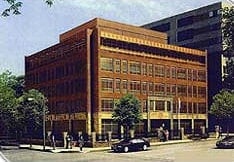 The WaPo reports: "The exact nature of that incident aboard United Flight 663 remained unclear early Thursday. The Washington Post confirmed that the passenger was Mohammed al-Madadi, whom the State Department lists as the third secretary at the Embassy of Qatar (pictured), on M Street NW.
News reports, citing unnamed U.S. officials, said the passenger was trying to sneak a smoke in an onboard bathroom. Air marshals approached him after he exited a lavatory that smelled smoky, officials said.
No explosives were found on the plane nor traces of explosives on the shoes of the passenger, a U.S. official said. Broadcast networks initially reported that, inside the lavatory, the passenger had attempted to ignite explosives, possibly concealed in his shoes.
An official suggested that the disturbance might have resulted from a 'misunderstanding' created by the passenger's response to marshals' questioning. The officials spoke on condition of anonymity because of the ongoing investigation."
The Denver Post: "The plane departed Ronald Reagan Washington National Airport for Denver at 5:19 p.m. and was to continue to Las Vegas.
But about 25 minutes outside of Denver, the man emerged from the bathroom and was confronted by the air marshal who thought he could smell smoke in the cabin. The man may have made a joke about his shoes, prompting the marshal to detain him — and the pilots to request an escort to Denver."
The Qatari Embassy put out an ALL CAPS statement on the incident.