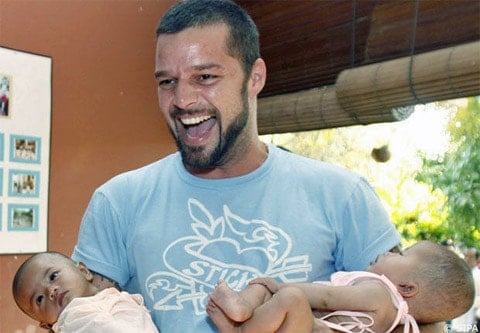 "According to 'El Nuevo Dia' (Puerto Rico's largest Spanish language newspaper, sources say that the singer has been offered thousands of lucrative deals for the exclusive publishing and film rights to the story of his life, from the gay angle.
According to El Nuevo Día: (translated from Spanish)
The Puerto Rican artist is in negotiations with a well-known publishing house to publish his memoirs which would give details of his life as a gay man, and he would receive a preliminary payment of $20 million. The deal would also include the rights to making a film about his life."
Seems like an awful lot to me.