MAY



THE CHAMP: Robert Downey Jr returns as Tony Stark in Iron Man 2. Even if the early bad buzz becomes consensus, it'll undoubtedly obliterate the box office competition. Most of the negativity in early reviews involves too many characters and an unwieldy plot. One wonders why Hollywood never learns this sequel crippling lesson. Spider-Man 2 and The Dark Knight, both massive successes critically and commercially, practically handed filmmakers a guidebook on how to do it properly and they just keep making Spider-Man 3 and Batman Forever type "more is more!" choices anyway.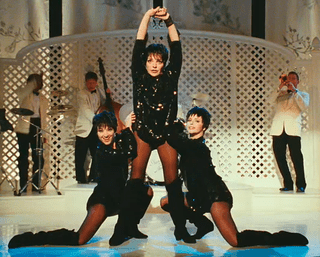 DIVA: Carrie, Miranda, Samantha and Charlotte return (and in that order thank you) for Sex & The City 2. We hope that the fifth girl (Manhattan) is more involved than she seems to be with the 'let's vacation in Abu Dhabi' plotline. Bonus Points: as if Sarah Jessica Parker wasn't diva enough for one film… Liza Minnelli cameos!!!

THE PRESTIGE: The world's most famous film festival holds courts for two weeks in Cannes as world cinema greats gather. Ridley Scott's Gladiator, excuse me, Robin Hood opens the festival. Here's the complete lineup

WHERE THE BOYS ARE: Jake Gyllenhaal lets down his hair (or weave, whatever) to roll around in the Sand(s of time) in the first installment of the potential franchise, Prince of Persia. Do you miss Jake or have you recovered from that long bout of Gyllenhaalism?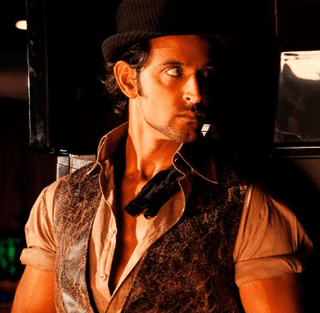 THE INTERNATIONAL: Bollywood megastar Hrithik Roshan stars in the musical spectacular Kites which is taking an unusual release approach: It'll be released in three languages: the lengthy Hindi version and two abbreviated versions in English and Spanish.

OSCAR: Contrary to what you read everywhere the Oscar race does not begin in the fall. Every year major nominees are born in the summer. Four of last year's Best Picture nominees were released in the hot months after all. Look out for Annette Bening, brilliant as ever (though not as theatrically grande as usual) as a bitter physical therapist in Mother and Child. It's going to be a big year for her.
JUNE



THE CHAMP: Woody and Buzz Lightyear are shipped off to a toy-filled daycare center when Andy goes to college in Toy Story 3.  If you were alive when the first Toy Story was released prepare to feel very old. Andy is old enough for college? I was most excited to see Barbie meet Ken but that clip is already everywhere online. So maybe I don't need to pay the ticket price.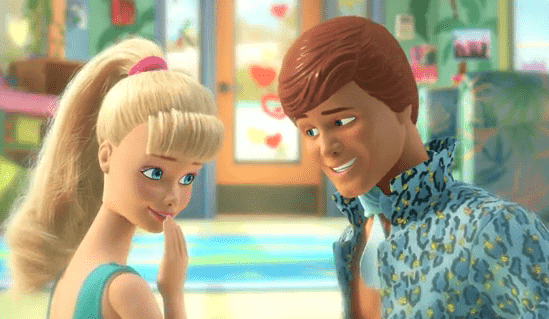 DIVA: One of the buzziest films at Sundance was the documentary Joan Rivers: A Piece of Work which is, we keep hearing in rave reviews, refreshingly not a hagiography. 2010 is already shaping up to be a good year for the tireless 76 year old comedienne.

THE PRESTIGE: The incomparable Tilda Swinton stars in the luscious Italian family epic / erotic drama I Am Love. She speaks both Russian and Italian in the movie adding yet more items to the insane list of Reasons To Be In Awe Of Her. I went to a Tilda event some months ago wherein Justin Bond described the eye candy movie as 'the kind of movie you dream of seeing Tilda in.' For me that's every kind of movie.

THE INTERNATIONAL: If you didn't catch the Oscar nominated Coco Before Chanel last year, never fear. There's another biopic on the same legendary designer this year called Chanel Coco and Igor Stravinsky. This one stars Anna Mouglalis and the great Dane Mads Mikkelsen. Can they pull any moviegoer eyeballs their way after Audrey Tatou already had her go at it?

WHERE THE BOYS ARE:  Robert Pattison and Taylor Lautner do nothing for me but since I'm in the minority, I should say that The Twilight Saga: Eclipse arrives on June 30th. This means yet more shirtless barely-legal werewolves and wimpy sparkly vampires for your lusty pleasure. Wasn't this just in theaters? It's like this movie never stops tormenting those of who don't care.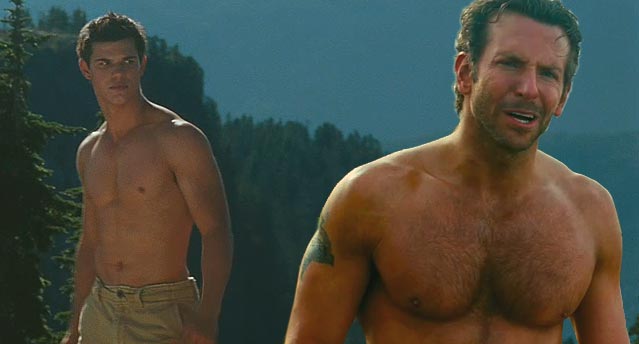 [battle of the bods: Taylor or Bradley?]
If you prefer your male beauties with a few more years on there, there's always Bradley Cooper as "Face" in The A-Team (though perhaps they should have renamed him "Body"). Underappreciated hottie Patrick Wilson has a supporting role.

OSCAR: If you like your Dame Helen Mirren a little saucier than she was in her Oscar vehicle The Queen (2006) — and who doesn't –  here's a role that sounds tailor made: she's playing the madame of a brothel in the true story Love Ranch. The film still doesn't have a trailer so it could easily shift release dates very soon but either way, Oscar might look the Dame's way again. This is the first of three potentially juicy roles for her this year. She headlines Julie Taymor's Shakespeare adaptation TheTempest and also plays the heroine "Ida" in the 30's era crime drama Brighton Rock.
If that was not enough of a taste of what lies in store, consider this explosive (literally) Summer Movie Trailer Mashup. So noisy!
Are you ready for May and June or would you like to skip right over to July?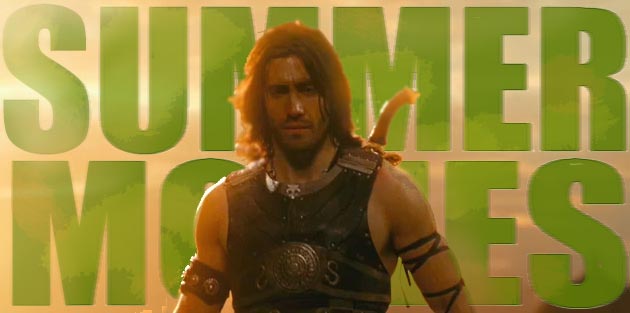 NATHANIEL ROGERS
…would live in the movie theater but for the poor internet reception. He blogs daily at the Film Experience.
It's a special edition of the column this week. How to Train Your Dragon keeps fending off newcomers to its box office throne but the post-Oscar/pre-summer movie season mostly works like Hollywood's purgatory. The industry is just waiting for the heavenly treasures of summer box office to roll in. IRON MAN 2 blasts off next friday and hundreds of other movies will then chase Tony Stark's exhaust fumes.
Obviously we can't cover everything so we're dividing each month into six categories, that are cutely named after movies because you gotta have a gimmick: "The Champ" for box office, "Diva" for the fierce ladies, "The Prestige" for critical acclaim, "Where the Boys Are" for the hotness, "The International" for foreign language counter-programming and "Oscar" for potentially awardable stuff. Clicking on the film titles will take you to their trailers or official sites, should you want to gorge on those carefully constructed hype generators.
Speaking of hype… Tony Stark or Carrie Bradshaw: Which narcissistic diva are you most anxious to see again?
Summer Preview AFTER THE JUMP…