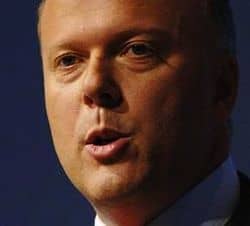 You may remember the story earlier this month of a Christian-owned bed and breakfast in Cookham, UK that recently turned away a couple because they were gay.
Chris Grayling, a conservative member of British Parliament, was secretly recorded saying that bed and breakfast owners have the right to refuse to take in gay and lesbian guests. He made the comments to a UK think tank named Centre for Policy Studies.
According to The Guardian, the tapes reveal Grayling saying the following:
"I think we need to allow people to have their own consciences," he
said. "I personally always took the view that, if you look at the case
of should a Christian hotel owner have the right to exclude a gay
couple from a hotel, I took the view that if it's a question of
somebody who's doing a B&B in their own home, that individual
should have the right to decide who does and who doesn't come into
their own home."
The UK-based group Stonewall has already responded to Grayling's comments calling them "very alarming to a lot of gay people who may have been thinking of voting Conservative."
You can listen to the audio for yourself but be warned, it's not of the best quality.