Daily Mail: Bullying can be good for you?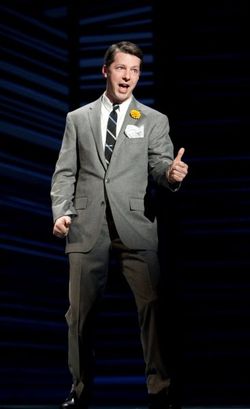 Sean Hayes to host Tony Awards.

Tammy Lynn Michaels attacks Melissa Etheridge with her own special kind of poetry: "fucking rides a pole so far up my ass it nearly pierces my brain, and i can't take it anymore, now that i am back home where people don't live in the smoke and mirrors."

Hillary Clinton for Secretary of Defense? "Gates, who has long signaled an eagerness to retire, just launched what appears to be his final initiative, a tough push to scale back the Pentagon's gargantuan bureaucracy. Clinton, with her hawkish image and ties to Gates and to military brass, would be his most logical successor — and some of her most senior allies have begun quietly to float the notion."

Brittany Murphy's husband found dead.

GetEQUAL heads to Mississippi. "Over sixty activists took part in a rally in Jackson, the state capital and then proceeded by caravan to the small town of Fulton. The town of near 4,000 is in northeast Mississippi in Itawamba county which is the home county of Constance McMillen."

Madonna goes back to 1987.

Connecticut Democratic party endorses first openly gay statewide candidate for office, Comptroller candidate Kevin Lembo.

A hip-hop tribute to Lost.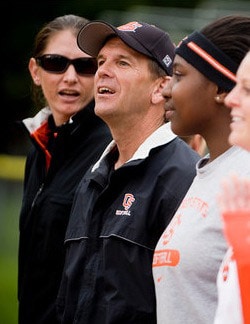 Openly gay Oregon State coach a low-profile role model: "No rainbow flags hang from the front of his house; political causes have never stirred him. And truth be told, Walker, the longtime Oregon State softball coach, has always been so absorbed by his work that he has not given much thought to being possibly the only publicly gay man coaching a Division I sport."

Alberta teen forbidden from wearing kilt at graduation.

Is The Knife's Karin behind iamamiwhoami? "We asked Karin the big question, whether it meant anything to her, and there was no confirmation, nor a denial.
There was some silence as she thought about an answer, before she responded: 'That's a lot of questions. I think it's much more interesting to ask questions that answer things so it's good.'"

Gay rights issues dog Bill McCollum in Florida.

Toronto gay-bashing victim Jake Raynard pleads guilty to assault in self-defense. "But wait a minute — how can Raynard be considered a victim and an assailant at the same time?
Raynard says he's struggling with that very issue. 'In the process of defending myself and my friends, I did harm to my attackers,' says the 30-year-old artist, who says he and two other guys were attacked by a group of thugs outside a gay-friendly Thunder Bay bar on September 5, 2009."

Chocolate bar to fight wrinkles and slow aging…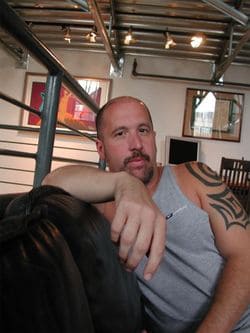 Gay man named John McCain's new campaign manager: "Buse is a veteran McCain aide who got his start in the 1980s as an intern in McCain's House office. More recently, he was McCain's Senate chief of staff. Buse replaces Shiree Verdone, who recently departed as part of a staff shake-up. Grant Woods, a former Arizona attorney general and another longtime McCain ally, has officially joined the campaign as a senior adviser." Flashback…

David Beckham pays a visit to British troops in Afghanistan.

Bucharest, Romania holds sixth Gay Pride. Photo gallery.

Male model fix: Mario Loncarski.

Troublesome.

NAACP silent on gay Malawi conviction. Gays in Iraq express solidarity.

Recently-elected GOP Honolulu congressman Charles Djou opposes DADT, and civil unions: "Djou was the only candidate to come out against the state's civil unions bill, which is currently awaiting a decision from Governor Linda Lingle. He issued a statement saying that one of his Democratic rivals, state senate president Colleen Hanabusa, had 'blatantly ignored the will' of Hawaii residents by supporting civil unions. 'Hawaii voters have spoken very clearly in support of traditional marriage,' he added, referring to a 1998 constitutional amendment that allowed legislators to ban marriage equality, which they did. He also supports the antigay Defense of Marriage Act…"