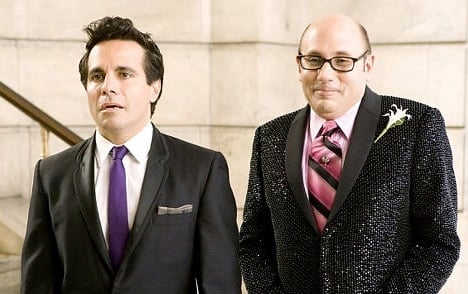 According to the New York Daily News, scientists in the Netherlands think so.
For the research, 42 gay and straight volunteers were presented with
photos of outlines of large squares and rectangles. Each shape was
packed with smaller shapes. Generally, the human brain is programmed to
take in the larger picture, so when people see a rectangle-filled
square, they're likely to say it is filled with squares.

When the
men and women were presented with similar questions about the pictures
they had been shown, the straight volunteers answered faster but were
less accurate. The gay men and women, on the other hand, were slower to
answer but were right more of the time, especially when they were asked
about the smaller shapes.

This suggests they are able to hone in on even very small details as
well as the bigger picture, according to the research, which appeared
in the journal Frontiers in Cognition. In gays' daily routine,
researchers believe, this close attention to detail could help them to
detect others' sexual preferences.
According to one researcher involved in the study: "This perceptual skill allows homosexuals to recognize other gay people
faster and we think it's because they are much more analytic than
heterosexuals."
And here I thought the most telling feature was a counter-clockwise whorl.