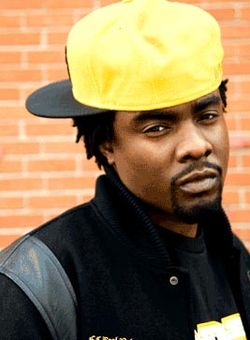 Rapper Wale, who was accused of homophobia after he canceled a previously scheduled performance at DC Black Pride, will perform at tomorrow's event after all. According to Metro Weekly, DC Black Pride spokesperson Earl Fowlkes said he feels Wale "wants to show that he's not [homophobic], and we don't see any reason, within parameters, why that can't happen."
More from Metro Weekly: '''Wale is going to make a guest appearance and a comment about the situation and we felt like that was appropriate,' Fowlkes says. 'His appearance and his willingness to engage say a lot for his character.' According to Fowlkes, Wale's contract with Black Pride originally would have netted the artist $18,000 for a 45-minute set. Wale will now appear for free as a guest artist, alongside J. Holiday, who stepped in as headliner after Wale backed out."
Wale confirmed the appearance with two tweets about the controversy.
"I'm cancelling what I was supposed to be doin..to go …yeah ILL BE THERE!! I'm not scared nor do I have any hatred for ANYBODY"
"Didn't know bout the BOOKING or CANCELLATION. ..but this shyt is opening my eyes about how fareweather fans n media works"