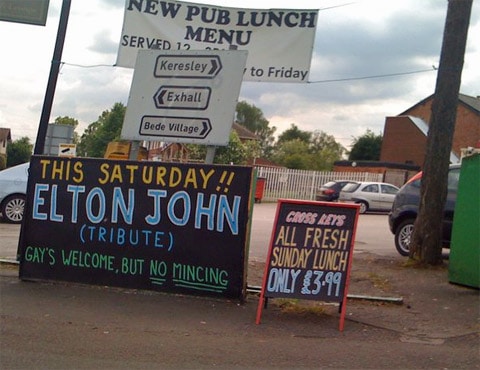 A UK pub advertised an Elton John tribute concert over the weekend and welcomed gays, as long as they didn't "mince".
The Mirror: "Yesterday Twitter had thousands of postings from those angered by the sign.
Landlord Anthony Bartle said: 'Our bar manager is gay and he was the one who did the sign. If we've offended anyone then we're sorry.'
The pub has now taken the sign down."