Iowa state senator Merlin Bartz does not want to see gay couples and their kids recognized as "families" by the state's park system, Radio Iowa reports: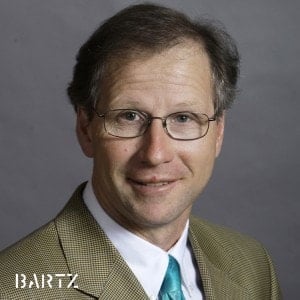 "Senator Merlin Bartz, a Republican from Grafton, says it appears to him that the Department of Natural Resources wants to make gay couples eligible for family camping at state parks. 'They're citing the Supreme Court case and changing, you know, 'husband and wife' language to 'spouse,'' Bartz says.
The rates or fees for camp sites are the same, whether you're a family or a non-family, but the state allows families to put up more than one tent on a camp site. 'They're changing their language even though the state legislature has not had a debate on this particular issue,' Bartz says.
Bartz is a member of the Legislature's Administrative Rules Review Committee which meets on Monday. He's asked D.N.R. officials to explain their proposal at that meeting. Bartz says he wants to be 'vigilant' and keep state agencies from writing rules that extend new benefits to gay couples. 'A lot of the advocates of gay marriage in Iowa have said, 'It doesn't affect anything. Nothing has changed,'' Bartz says. 'The reality of it is that everything is changing.'"
And that's terrifying news for bigots like Bartz.