Joe Mosca, who was appointed mayor last Tuesday by his colleagues, is now Los Angeles county's fourth openly gay mayor: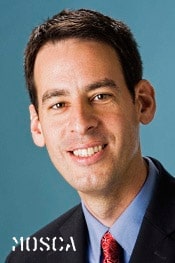 "Besides Mosca, there are currently three other openly gay mayors in Los Angeles County: Mayor John Heilman of the City of West Hollywood, Manhattan Beach Mayor Mitch Ward, and Redondo Beach Mayor Mike Gin."
The Pasadena Star-News reports: 
"In fact, his sexual orientation – while it did come up occasionally during his campaign – has not been an issue for "the vast majority" of the town's 10,000-plus residents, he said.
'For them, the quality of life in Sierra Madre and what we are doing about the police department and the fire department and some of the other issues in the city, the budget, are much more pressing and much more important than whether Joe's gay or straight, and rightly so,' he said.
Mayor Pro Tem John Buchanan, who nominated Mosca as mayor, said his colleague's orientation has never been an open issue in town.
'I think the fact that it doesn't appear to factor into the votes of people in this town should be a source of pride,' Buchanan said.
Sierra Madre residents, he said, are more concerned about local issues than about an elected officials' orientation or other characteristics not relevant to their ability to do the job."