Visit msnbc.com for breaking news, world news, and news about the economy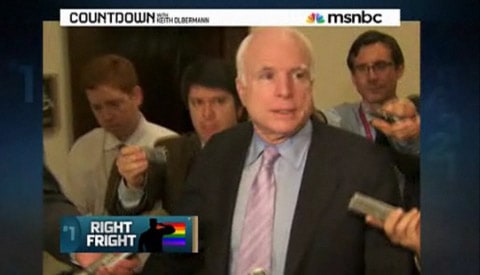 Desperate to hold on to his Senate site, John McCain is aligning himself with the right-wing fringe and hate groups we posted about yesterday and is planning a filibuster of the "Don't Ask, Don't Tell" repeal bill in the Senate.
Keith Olbermann discussed some of the haters and McCain with Dan Savage last night.
Senator Carl Levin, the Chair of the Senate Armed Services Committee, is planning an 11:30 am conference call to discuss the DADT measure, FOX News reports.
Watch Olbermann, AFTER THE JUMP…