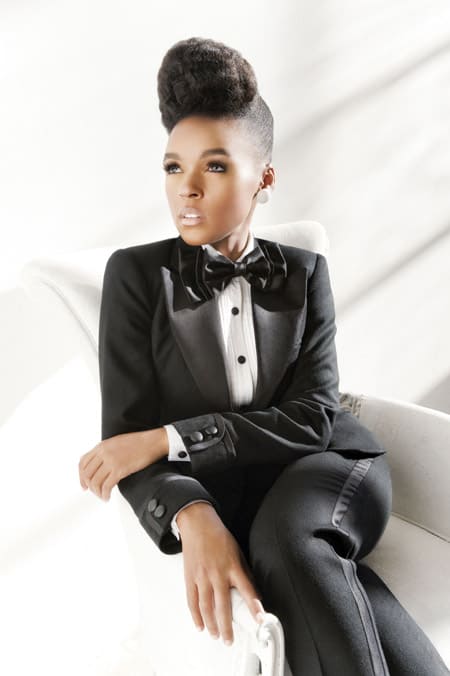 MODERN TONIC
Modern Tonic — a daily newsletter that delivers gay-approved pop culture gems (before they've been co-opted by everyone else) — presents a weekly music update here on Towleroad.
 
 

TODAY'S FEATURED NEW RELEASES: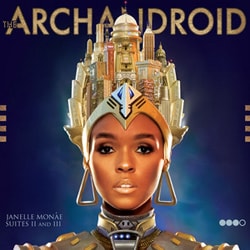 Beyoncé had Sasha Fierce. Bowie was once Ziggy Stardust. Even Garth Brooks pretended to be the pop idol Chris Gaines. So if spitfire Janelle Monáe tells us she's Cindi Mayweather, an android born in 2719 on the planet Metropolis, we'll go along with it. Especially when The ArchAndroid — her second release in an ongoing concept about her home planet — is such an otherworldly mind-blower. Monáe gets help from some freaky Earth-dwellers: the ambi-sexual glam-rock band from Athens, GA, of Montreal; and her label head Sean "Diddy" Combs. "Tightrope," with Big Boi, can only be described as African tribal girl-group. "Come Alive (The War of the Roses)" is like rockabilly performed by Yoko Ono. She closes her journey with an epic ballad called "BaBopBye Ya" that's equal parts Disney soundtrack and cocktail jazz fronted by Doris Day. The ArchAndroid's such an eccentric, thrilling original that Monáe's claim she's an alien from the future seems less a creative fancy than an indisputable truth.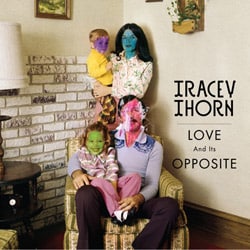 When you're staring down the other side of 40, settling for the same old love-struck inanities is like dressing in the miniskirts of your youth: It just ain't pretty. Tracey Thorn, the calm, seductive voice of revered U.K. duo Everything But The Girl with husband Ben Watt, confronts middle age on her very mature third solo release Love And Its Opposite. She takes stock of marital carnage with the clear-eyed waltz "Oh, The Divorces!" Then she confronts marriage itself, which she claims filled her head "with so much shit" on the rueful "Long White Dress." But she's not moping. Her mid-life crisis is so practical that in the witty, poignant "Singles Bar" her come on isn't frivolous small talk but "Can you guess my age in these jeans?" Not to worry. Thorn's not moving to cougar town, merely visiting.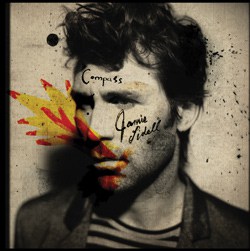 Back in 1976 when Wild Cherry exhorted folks to "Play That Funky Music" white boy, Jamie Lidell was three years old. We don't know if this was a formative moment for the young Brit, but play some funky music is what he does. On his fourth album, Compass, Lidell gets help from Beck, Grizzly Bear, Feist and more, but the real superstar is Lidell's gritty lower register and playful falsetto. He updates Stevie Wonder with the groovy minimalism of first single "The Ring" and takes Prince's "Erotic City" for a joyride on the lascivious "I Wanna Be Your Telephone." He's the kind of thoughtful soulman who offers to cook his lover breakfast on "She Needs Me." After a night of what Lidell calls "Your Sweet Boom" — a phrase that also describes his music — it's the least he can do.
 
 

Check out Aussie sensation Sarah Blasko's "All I Want" from her award-winning third album As Day Follows Night nearly three months before its U.S. release date. Produced by Bjorn Yttling (of Peter, Bjorn and John), the single comes complete with a Feist-y vocal and a lonely theremin wail that'll have you seeing tumbleweeds in your living room. We'd go on, but we'll have much more to say about Ms. Blasko closer to As Day Follows Night's August release.

MUSIC NEWS:



The many looks of Christina Aguilera.

Mariah Carey adds "firefighter" to her list of accomplishments.

A-ha members tell the history of "Take On Me."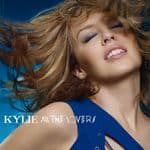 Kylie-mania 2010 officially kicked off with last week's debut of the much-anticipated first single, "All The Lovers" (officially released June 15) from her forthcoming Stuart Price-produced album Aphrodite (out July 6).

Macclesfield, England schoolchildren will mark today's 30th anniversary of the death of their town's legendary Joy Division singer Ian Curtis with a performance of orchestral versions of the band's music.

Adam Lambert favors Crystal Bowersox as American Idol winner.

Why placing in American Idol's Top Ten is no guarantee of stardom.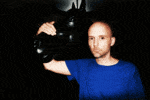 Our favorite bald vegan dance imp Moby releases a two-disc remix of his last down-tempo electro jam appropriately entitled Wait for Me. Remixes! A few of the featured knob-twiddlers: Tiësto, Yuksek and DJ Carl Cox. 
If this is truly their swansong — as front-man James Murphy attests — then what a way to go on LCD Soundsystem's This Is Happening, 9 electro tunes that marry modern beats to the experimental thrills of Bowie in Berlin.
Band of Horses release their third album of alt-Americana, Infinite Arms, as at home with yearning Neil Young balladry ("Factory") as they are with Hold Steady rockers ("Laredo").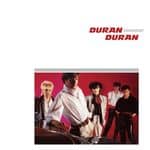 Duran Duran release extended special editions of their self-titled 1981 debut and third album, 1983's Seven and the Ragged Tiger, with tons of B-sides, remixes and a DVD's worth of 80's pop music high points and fashion mistakes. The 1985 side-project of some of Duran's members, Arcadia, recently got similar treatment for their only album So Red The Rose.
Also released:  Suzanne Vega — Close-Up Vol. 1 – Love Songs; Reflections Eternal — Revolutions Per Minute; The Rolling Stones — Exile on Main Street (Deluxe); Labelle — Pressure Cookin'; Various Artists — Glee: The Music, Vol. 3 – Showstoppers; The Black Keys — Brothers; Mary Gauthier — The Foundling; Kelis — Flesh Tone (import)
Noisettes — "Ever Fallen in Love"
Released to coincide with the 50th Anniversary of Dr. Marten's footwear, Shingai Shoniwa puts an electro stamp on the Buzzcocks classic (and Fine Young Cannibals cover) and sports some funky footwear in the process. (You think the Doc might send us some samples?) Download the track for free here.
Florence + the Machine — "Cosmic Love"
Fall foliage is coordinated to match Florence Welch's flaming hair in this typically dramatic clip from the U.K. wailer. She also dances in a roomful of mirrors in a white dress of lights. It's all Florence, all the time, and that's all you really need to know.
Ratatat — "Party With Children"
For this clip, the New York duo spared no expense — it's one long, mesmerizing shot of a parrot doing absolutely nothing. Yet while the bird doesn't do much, you'll be moving to this cha-cha-inflected instrumental from their forthcoming fourth album, LP4.
Malente & Dex feat. Spoek & Gnucci Banana — "Doo Doo Dance"
This song is goofy fun. German producers Malente & Dex invite husband and wife Spoek & Gnucci Banana to bounce kiddie raps over an African groove, all synched to some old-timey Disney-esque dancing frog cartoon.