Modern Tonic — a daily newsletter that delivers gay-approved pop culture gems (before they've been co-opted by everyone else) — presents a weekly music update here on Towleroad.

NEW ARTIST TO WATCH AND FREE DOWNLOADS: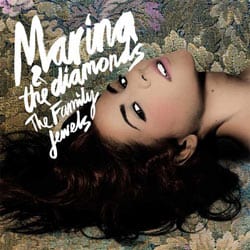 Unlike her Welsh homegirl Duffy, Marina Diamandis — who is Marina & the Diamonds — has no use for retro. Her pop-happy debut The Family Jewels, finally released in the U.S., doesn't just want to rummage through the musical trash heap for usable scraps of history. Sure, there are the percolating synthesizers of "Shampain" and the music-hall piano of "Obsessions." But Diamandis brings her idiosyncratic style to the proceedings, from the jaunty chamber-rock opener "Are You Satisfied?" in which she hiccups and trills through a post-modern tale of alienation, to the stately Gothic ballad "Rootless," wherein she harmonizes with herself like a battalion of Tori Amos wannabes. She's nearly as unhinged a vocalist as Florence Welch (of Florence + the Machine) — meaning she goes for it, singing to the cheap seats and just maybe reaching the pop-loving teen in all of us.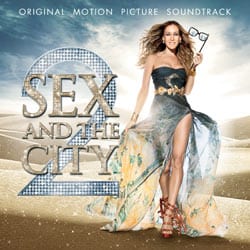 Even if it weren't the soundtrack for the latest romp with our relationship-addled BFFs Carrie, Charlotte, Samantha and Miranda, the Sex and the City 2 Original Motion Picture Soundtrack would have us in the first five seconds. Why? How about Alicia Keys slumming her way through Blondie's seminal "Rapture?" Academy Award®-winner Jennifer Hudson duets with U.K. ballad-master Leona Lewis for "Love Is Your Color." Dido shuffles through the smooth electro vibe of "Everything to Lose." And who could resist Liza Minnelli vamping through Beyoncé's "Single Ladies (Put a Ring on It)," except maybe very uptight straight men? As if that weren't enough, the ladies themselves make their singing debut. Any wagers on what it might be? If you bet on the old Helen Reddy chestnut "I Am Woman" you'd be cashing in your chips and sipping your own cosmos right about now.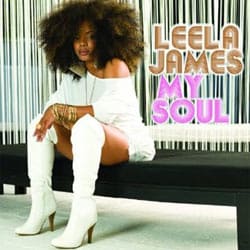 Ms. Leela James — the gritty L.A. singer who's worked with Kanye West, Moby and Ray Charles — isn't just an old-school soul singer. She's hardcore. Her third album, the simply titled and straight up true My Soul, is 11 tracks of groovalicious booty-shaking jams, both up-tempo and oh-so-slow-baby-it-feels-too-good-don't-stop. Her feral yowl on "I Want It All" could challenge Tina Turner. "Mr. Incredible — Ms. Unforgettable" features James and Raheem DeVaughn as couples entwined in an orgasmic vocal showdown. And doing wrong never felt as damn right as it does on the bass-rumbling lover's lowdown "If It's Wrong."

MUSIC NEWS:

Levi's is releasing a series of free digital downloads of "pioneering" musicians covering songs that influenced them. First up is Nas with Slick Rick's "Hey Young World." Forthcoming tracks will be from She & Him, Passion Pit, Jason Mraz and Dirty Projectors, among others.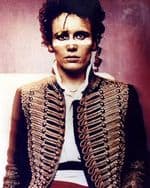 Eighties pop icon Adam Ant (aka Stuart Goddard), 55, is resting in a London hospital after exhibiting increasingly erratic behavior. He has spoken of his struggles with manic depression in the past.

Fantastic interview with Gaga.

Christina Aguilera's album leaked wide online yesterday, two weeks before street date, the same day she announced she was postponing her recently-announced summer tour until 2011.

This week marks the 25th anniversary of the release of Katrina and the Waves' "Walking on Sunshine." It's been estimated that the track continues to generate about $1 million a year in income for the band, who smartly held on to the publishing rights.

David Byrne is suing Florida Governor Charlie Crist for the unauthorized use of Talking Heads' "Road To Nowhere" in a since-pulled attack ad on Marco Rubio. Byrne wants $1 million, the amount he says he gets for the use of his songs in commercials.

TODAY'S NEW RELEASES: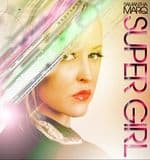 Samantha Marq's debut single "Super Girl" isn't exactly a new release — it dropped in February — but, hey, we're busy. Her forthcoming album, The Evolution of Love in Dysfunction (release date TBA) is a post-Gaga party platter full of fresh beats, smooth synths and sassy attitude, best exemplified by the lead-off track. 
If you miss the smell of flannel and the crunch of untrammeled guitars, you can relive the '90s with the release of Stone Temple Pilots' reunion album imaginatively titled Stone Temple Pilots.
If the '80s are more your speed, Modern English — who stopped the world and melted with us in 1982 — are back with Soundtrack, their first album since 1996.
 
Before HBO's True Blood begins its third season of sucking (in a vampire way!) next month, prepare with the True Blood (Music from the HBO Original Series, Vol. 2), featuring deep, swampy cuts from M. Ward, Lucinda Williams, Bob Dylan and more.
Also released:  Smashing Pumpkins  — Teargarden By Kaleidyscope 1: Songs for a Sailor (box set); Marc Anthony — Iconos; Allison Moorer — Crows Acoustic; Rihanna — Rated R: Remixed; UNKLE — Where Did the Night Fall; Will Young — Leave Right Now (on CD today); Karen Elson — The Ghost Who Walks

MUSIC VIDEOS:
The Big Pink — "Tonight"
London electro-rock duo The Big Pink break out the psychedelic light show for this clip from their latest single, "Tonight," from their debut A Brief History of Love.
Eli "Paperboy" Reed — "Come and Get It"
The baby-faced Bostonian gives the title track from his forthcoming major-label release a pop-art makeover to match his '60s summer-of-love groove and his soulful James Brown shout.
Infernal — "Love Is All"
Their album Fall from Grace isn't due until September, but the Danish dance duo tide us over with this Euro-disco clip that's part The Matrix and part Showtime After Dark.  
CocoRosie — "Lemonade"
Bianca and Sierra Casady ('Coco' and 'Rosie,' respectively) are a willfully esoteric duo. To wit: this spooky ballad from their new Grey Oceans and its whimsical video with bearded sisters, Native Americans and a creepy marionette.