The idea has been suggested by one high profile gay rights advocate in Australia. Gary Burns was inspired to make the proposal after video footage of Australian Labor MP David Campbell, a married father of two, leaving a gay sauna was broadcast on television. Campbell soon resigned from his post.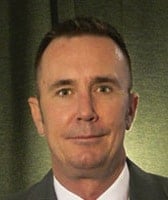 Says Burns, according to the Daily Telegraph:
"We should have a National Coming Out Day for any politicians in the closet. They can all come out together and hold hands in Martin Place."
Also, Burns has vowed to lodge a complaint with Australia's Victorian Equal Opportunity and Human Rights Commission against Jason Akermanis, who you may recall made the homophobic suggestion this week that gay football players remain closeted.
Meanwhile, Alex Greenwich of the Australian Marriage Equality, tells Same Same that Campbell's apparent outing was a "gay witch hunt" by the news station that aired the footage. Says Greenwich:
"Whether he is gay, bi, curious or confused we need to appreciate that anyone of his generation grew up in a very homophobic Australia, both in terms of social attitudes and laws. Any gay person knows how hard it still is to come out."