The Church of Scotland takes a stand against the Malawi government that imprisoned a gay couple earlier this week: "It is not right to imprison people on the grounds of their sexuality,
even in a place where attitudes to human sexuality are different from
here, and those differences should not stop us saying so."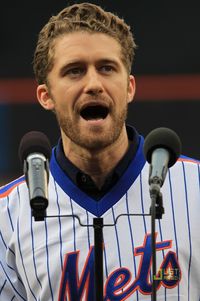 Matthew Morrison belts out the National Anthem at a Mets game.

Stealing a wheelchair from someone suffering from cerebral palsy is bad enough but to steal one from an eight-year old is even worse.

Sandra Day O'Connor on the selection of state court judges: "A better system is one that strikes a balance between lifetime
appointment and partisan election by providing for the open, public
nomination and appointment of judges, followed in due course by a
standardized judicial performance evaluation and, finally, a yes/no
vote in which citizens either approve the judge or vote him out. This
kind of merit selection system — now used in some form in two-thirds of
states — protects the impartiality of the judiciary without sacrificing
accountability."

Zac Efron, the sailor.

Another hint that we'll see Palin run for president in 2012.

Confirmation: Lady Gaga does not have a penis.

Wow. AT&T almost doubles their iPhone termination fees.

Don't expect Jake Gyllenhaal to choose between the LA Lakers and the Boston Celtics.

Equality California would rather have Perez Hilton at their party on Harvey Milk Day rather than hear Dustin Lance Black deliver his speech about gay rights.

Frighteningly high HIV infections among gay men in Asia: "For example, HIV prevalence among gay and bisexual men in Bangkok was
now 30.8 percent compared to 1.4 percent in the adult population in
Thailand. In Yangon, the figure was 29.3 percent versus 0.7 percent in
Myanmar; while in Mumbai, it was 17 percent versus 0.36 percent in all
of India."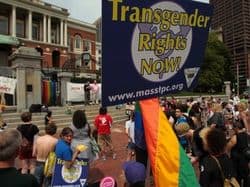 Report: Removing a chemical "invisibility cloak" that makes HIV-infected cells look healthy might be the key to ridding people of the virus.

Eyjafjallajokull could finally be cooling down. 

A 13-year old boy is the youngest person to make it to the summit of Mt. Everest.

100 people demonstrated in front of the Massachusetts State House calling in support of a bill that would protect the rights of transgendered people.

We might very soon see the very first openly gay councilman in Salt Lake City County.