Chace Crawford tries his luck with a game of horsehoe in Mexico.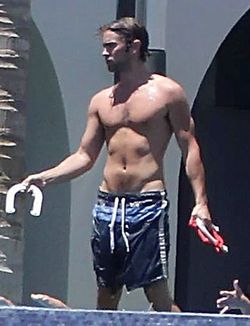 Jason Akermanis's brother comes to his defense:
"I know I'm biased, but every time he has an opinion people want to
shoot him down. He wasn't gay bashing. He was just saying the culture is not right to have a gay player come out. In my opinion, if a bloke does come out he would get
hounded by opposition supporters. It would be sad, I think."

42-year-old Celine Dion is pregnant with twins.

Chasing the pink rupee.

Katy Perry joined the go-go boys on top of the bar at The Cock.

Claim that Rep. Mark Kirk lied about receiving a highly reputable award: "The Republican candidate for President Obama's old Senate seat inaccurately claimed to have received the U.S. Navy's Intelligence Officer of the Year award for service during NATO's conflict with Serbia in the late 1990s."

Sex & the City 2 will most likely pull in over $50 million in the US this weekend, good enough to open at number two at the box office.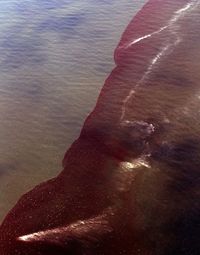 The top meat-consuming country is not a world super-power.

Apple's "stickiness" explained.

BP CEO Tony Hayward to Louisiana residents: "We're sorry for the massive disruption it's caused their lives. There's no one who wants this over more than I do. I would like my life back."

One energy experts claims that the only way to stop the BP oil leak is to blast it with a small nuclear bomb.

Kylie performs her new song "All the Lovers" in Italy.

Jake Gyllenhaal celebrates this weekend's release of the Prince of Persia with a trip to the gym.