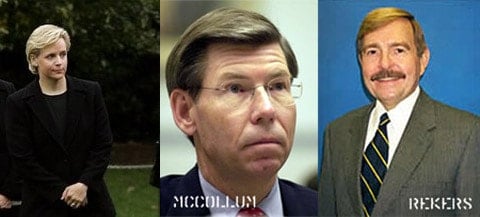 The Tampa Tribune reports on a shadowy political committee that is airing ads in Florida attacking gubernatorial candidate Attorney General Bill McCollum's primary opponent, healthcare executive Rick Scott: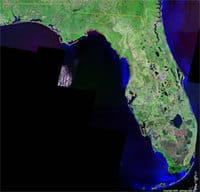 "The ads were bought by a secretive political committee that won't reveal its sources of funding, but that has ties to McCollum.
They attack Scott over his history as chief executive officer of Hospital Corporation of America, which was investigated and fined by the federal government for Medicare fraud.
They're carefully worded to avoid being labeled as explicit campaign ads. That allows them to pass through a loophole in Florida law that allows independent political committees to avoid reporting their donors.
The McCollum campaign denies any connection to the group, called Alliance for America's Future. But they were produced by political advertising consultant Chris Mottola, and the time was bought by McLaughlin and Associates – both are strategists who work for McCollum's campaign and have worked for him in past races."
The stealth group has reportedly not registered as a PAC in the state, registered with Florida's Division of Elections, or the Federal Election Commission, and that is getting plenty of attention.
As you probably recall, McCollum is behind the hiring of "ex-gay" activist and exposed hypocrite George Rekers as a star witness in the case against gay adoption in Florida.
That's why it's interesting who else is involved in the shadowy political committee which is helping to get McCollum elected to governor — a very well-known Republican gay parent:
"The Alliance has bought close to $1 million worth of time for the ads, and intends to buy more, said Barry Bennett, a member of its board.
Bennett said the other two members are Mary Cheney, daughter for former Vice President Dick Cheney, and Kara Ahern, a former aide to Cheney."
(via gay politics)