Mary Glasspool is the first openly lesbian bishop in the Episcopal Church. Follow the ordination on Twitter.

Heroes dies a less than heroic death.

Madonna about photog Tom Munro: "To have your picture taken by Munro is kind of like smoking a bubblegum cigarette."

The Wachowskis will apparently next make a gay-themed film about a US soldier who falls in love with an Iraqi civilian.

Lena Horne, who died earlier this week, is laid to rest.

Openly gay Christian singer Ray Boltz: "I don't believe God hates me anymore. I always thought if people knew the true me, they'd be disgusted, and that included God. But for all the doubts, there's this new belief that God accepts me and created me, and there's peace."

Does anyone care about Lady Sovereign's coming out?

Ian McKellen to a crowd of 1,000 supporters of marriage equality in Melbourne: "Establishing the rights for gay people to be married would cost the
Australian Government nothing financially and would gain for you
worldwide respect from people like us and of course would change lives
enormously – the lives of gay people and of their friends and of their
families and therefore of Australia as a whole."

Google may have mistakenly spied on you.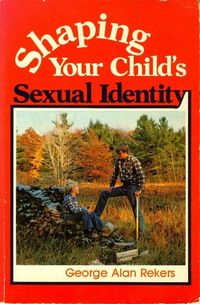 The questioning of Elena Kagan's sexuality: "It's a slippery slope if members of the Senate Judiciary Committee start asking Kagan whether she prefers men or women. What's next? Forcing every job applicant to open their bedroom door? Having gays wear pink badges, as required by the Nazis?"

The Dallas Voice on "Shaping Your Child's Sexual Identity"
written by George Rekers: "Published in 1983, this is one of several
anti-gay books written by Rekers over the years but appears to be the
only one listed on Amazon.com that includes cover art. The title and
photo are especially troubling given that Rekers, 61, was caught hiring
a 20-year-old male prostitute."

The roommate of the guy who found the prototype iPhone tattled on him to Apple.