According to the New Jersey Star-Ledger, Seton Hall University is offering a class on gay marriage this fall but Newark Archbishop John J. Myers is not happy about it. The Archbishop said in a statement that the class "troubles (him) greatly" because it doesn't follow the beliefs of the Catholic Church.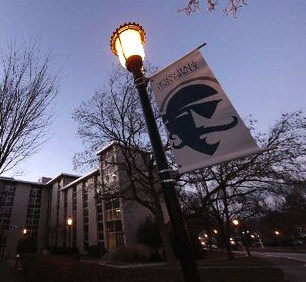 His partial statement from The Star-Ledger:
""This proposed course seeks to promote as legitimate a train of thought that is contrary to what the Church teaches. As a result, the course is not in synch with Catholic teaching," Myers said. "Consequently, the board of trustees of Seton Hall have asked the board of regents to investigate the matter of this proposed course and to take whatever action is required under the law to protect the Catholicity of this university."
The vice provost of the Catholic university responded with this:
"The initial review at the departmental level and at the dean's level suggests that the course is not an advocacy course … but a 'special topics' course to objectively examine a significant current public policy issue," Robinson said. "Thus, we fully anticipate that the Catholic position on same-sex marriage will be explored."