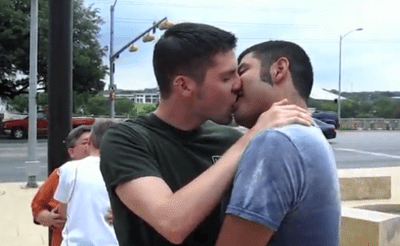 The "Great Global Kiss-In" is in full swing with kiss-ins having taken place in cities all over the world this weekend. Another round is scheduled to take place tomorrow, May 17, the actual International Day Against Homophobia.
For a list of kiss-ins that took place in cities in the US and elsewhere this weekend as well as those that will happen tomorrow, click here.
Need inspiration? There's video of participants in Austin, Texas and Plymouth, England smooching one another for a good cause, AFTER THE JUMP.