Tipos: Know bigg deel?

Proud dad Ryan Phillipe takes pictures of his son on the football field. The paparazzi take his pictures.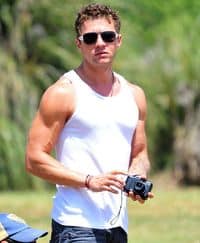 Another preview for the third season of True Blood. This time with 2 full minutes of fangs.

Marriage explosion in DC: "In the first three months of 2010, the court processed 376 applications. Since March 3 — when gay marriage became legal in the District — the marriage license office has received 2,082 applications. Based on the early numbers, the District is on target to issue four times as many marriage licenses this year as they did in 2009."

Just creepy.

Plan to observe the last shuttle launch in person? You might want to have a back-up plan.

Here's a first: A wedding in Japan has been officiated by a robot.

South Florida Sun-Sentinel:
"The fact that Florida has the strictest law in the country banning gay
adoption is embarrassing enough. Now, when you add the George Rekers
fiasco — a combination of hypocrisy and tens of thousands of wasted tax
dollars — you can add "shameful" to "embarrassing." The only hope is
some good will come out of all this, and Florida lawmakers will get rid
of an archaic ban on gay adoption that has no place in 21st century
society."

Sacramento's California Museum will pay tribute to Harvey Milk tonight, a week before Harvey Milk Day this Saturday.

If you think forking over $499 an iPad is a lot, try spending $189,000.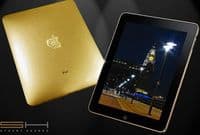 Article on the beliefs of ex-gay Bill Henson who is part of the group Fish On The Other Side: "The evangelical church should welcome gays without making it conditional on a change in their sexual behavior or orientation."

New Calvin Klein underwear model Kellan Lutz: "I could only hope and pray that I could have a career like Mark Wahlberg."