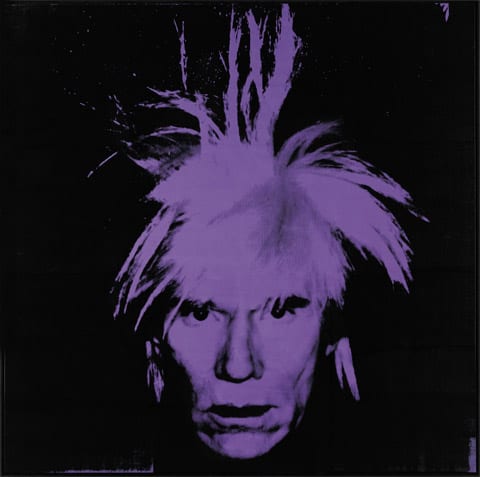 Tom Ford put up a 1986 purple Andy Warhol self-portrait for auction at a sale at Sotheby's on Wednesday night. It went for well over the estimate:
"The sale offered a commercial selection of work by blue-chip artists, and prices were strong throughout the evening.
All eyes were on the 1986 Andy Warhol "Self Portrait," which sold for $32.6 million, well above its $15 million high estimate…The seller of the Warhol was Tom Ford, the fashion designer, movie director and collector. He was not at the Sotheby's sale, but was said to be watching it on the Internet from his London home.
The competition made for good entertainment. Six bidders wanted to buy the painting, which ended up selling to Gregoire Billaut of Sotheby's in Paris. Mr. Billaut was bidding by telephone for an unidentified client.
In this painting, made a year before his death, Warhol's face is cast in a purple light; he is wearing his signature fright wig and staring hauntingly straight at the viewer. He made five versions of the image in this large format — it is nine feet square — and each has a different color.
The Andy Warhol Museum in Pittsburgh has two — one yellow, one blue; the Modern Art Museum of Fort Worth has a green one; and Peter M. Brant, a newsprint magnate, has a red one."
Another Warhol, "Flowers" (1964) went for $7.6 million. A Mark Rothko painting for sale by Mexican financier David Martinez, went for $31.4 million.