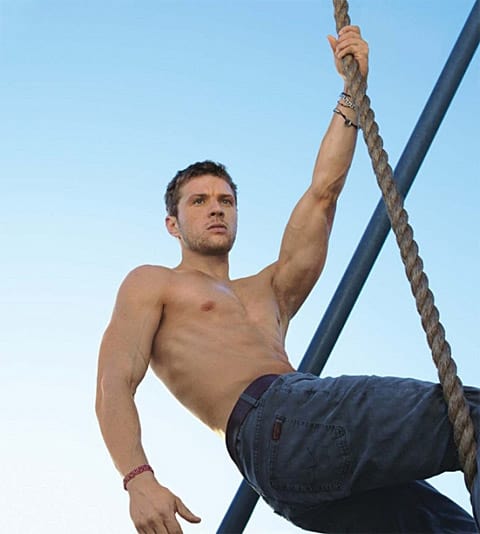 Ryan Phillippe gives an excellent interview to the Advocate's Brandon Voss that touches on various "gay" moments in his career, from his first acting role on One Life to Live, to Mark Christopher's 54, to his altercation with Jay Leno.
On his first acting role as a a gay teen on One Life to Live: "Until I moved to New York to do that show, I didn't have any gay friends. Coming from a religious school and being 17, I did feel weirdness from the church, and I felt ostracized by people I knew back home who were uncomfortable with that subject matter. But not only did I have this whole awakening about humanity, the fact that I started my career doing something so provocative also gave me strength as an actor to make choices of value and substance as my career went on."
On 54, and the "secret" uncut version that exists: "I don't know how big of an appetite there is for it, but I would certainly support a DVD release of that version. Breckin [Meyer] and I were a bit sad that nobody got to see us kiss."
On being sexually objectified: "You have to get comfortable with it and realize that sexuality and finding actors attractive are a big part of the entertainment industry."
On a visit he made to Austin, Texas: "We ended up going to a gay bar there, but I don't even think anyone noticed me. I was kind of shocked. Maybe my gay fans are just better behaved than my straight fans."
Maybe he just wasn't giving his "gayest look".