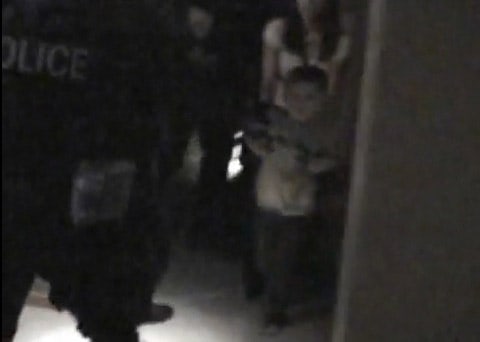 Here's some recently posted footage that has been getting attention of a police SWAT raid that took place in Missouri in February "on suspicion of possession of drug paraphernalia, possession of marijuana and second-degree child endangerment."
A police swat team breaks into a family's home, fires several rounds at the family's pit bull and Corgi and arrests the father of a family, all as a seven-year-old child stands by.
No, there's no gay angle here, just disgust. The father was charged with possession of a small amount of marijuana, enough for a misdemeanor. Meanwhile, one dog is dead, and the child is probably scarred for life.
Watch, AFTER THE JUMP…