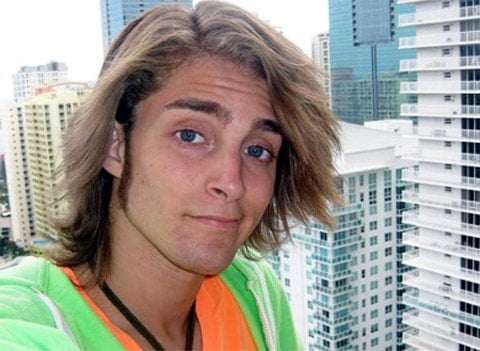 Rent Boy "Lucien" (whom the Advocate identified as Jo-Vanni Roman) tells the Miami New Times all about his trip with anti-gay Christian right leader George Alan Rekers:
The male escort hired by anti-gay activist George Alan Rekers has told Miami New Times that the Baptist minister is a homosexual who paid him to provide body rubs, once a day, in the nude, during their ten-day vacation in Europe.

Rekers allegedly named his favorite maneuver the "long stroke" — a complicated caress "across his penis, thigh… and his anus over the butt cheeks," as the escort puts it. "Rekers liked to be rubbed down there," he says.
The paper adds: "Although Rekers does have physical ailments that make it difficult for him to haul suitcases, Lucien wasn't hired to carry luggage on their European vacation, the escort says.
'It's a situation where he's going against homosexuality when he is a homosexual,' Lucien says.
Lucien was interviewed late last night in the Fort Lauderdale house where he was laying low for the evening. The townhome he rents in a west Miami suburb has been inundated by uninvited guests since his identity was revealed by a blogger on Gawker shortly after the story broke."
Rekers, we remind you, was the state of Florida's star witness in support of the ban on gay adoption. For his testimony he and a colleague were paid $87,000. 
A campaign by Joe Jervis aimed at getting attorney general Bill McCollum to respond to the Rekers scandal caused the shutdown of McCollum's gubernatorial campaign Facebook page.