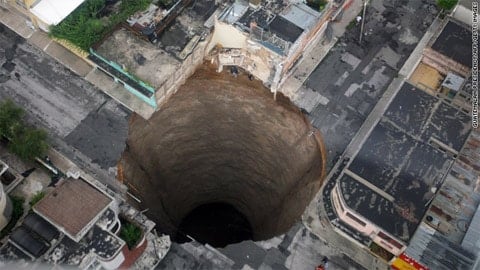 Check out this unbelievable shot.
Tropical Storm Agatha powered through Guatemala over the weekend and caused this massive sinkhole to swallow an entire intersection in Guatemala City.
"A local newspaper reported that a private security guard was killed when the sinkhole opened up, but authorities had not confirmed the fatality. Residents said that a poor sewage drainage system underground was to blame for the sinkhole. A similar hole opened up nearby last year, they said."