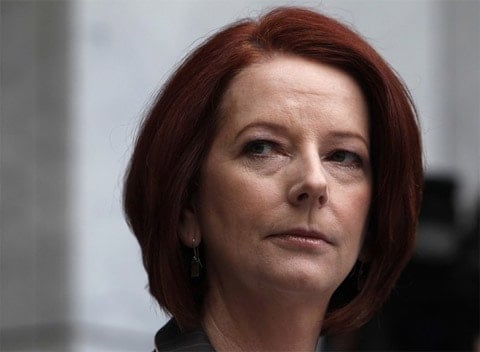 Nothing looks set to change with regard to marriage rights for Australian gays and lesbians, at least as it pertains to their new Prime Minster Julia Gillard:
"Days after declaring she did not believe in God, Prime Minister Julia Gillard has distanced herself from the issue of gay marriage, saying she had no plans to legalise it.
Ms Gillard told Austereo radio yesterday that it was not the policy of the Labor Party to legalise gay marriage and that was also her own view.
'We believe the Marriage Act is appropriate in its current form, that it's recognising that marriage is between a man and a woman, but we have as a government taken steps to equalise treatment for gay couples in things that government does like social security benefits and the like,' she said."