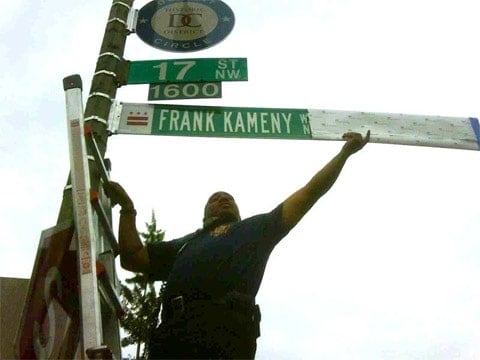 Two blocks of 17th Street NW have been renamed 'Frank Kameny Way' in honor of the gay rights pioneer, the Washington Blade reports: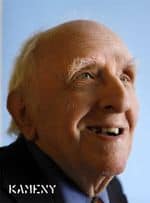 "D.C. Mayor Adrian Fenty was scheduled to preside over a ceremony and the installation of a new street sign Thursday to officially put in place the Frank Kameny Way street designation.
The ceremony was to be part of a long list of events associated with Capital Pride, the city's annual LGBT community celebration.
The Dupont Circle Advisory Neighborhood Commission, which has jurisdiction over the 17th Street strip near Dupont Circle, initiated the Kameny street designation earlier this year.
According to ANC Commissioner Mike Silverstein, the commission voted unanimously to ask the city to designate as Frank Kameny Way a section of 17th Street between P and R streets, N.W.
"We — and everybody else we talked to — thought this was long overdue," Silverstein said.
Kameny began organizing efforts to secure gay civil rights in the late 1950s after he lost his job as a civilian astronomer with the U.S. Army Map Service when authorities discovered he was gay. He founded the Mattachine Society of Washington in the early 1960s, the city's first LGBT group. He is credited with playing a leading role in shaping the local and national LGBT rights movement for the next 40 years."
(top image via band of thebes)