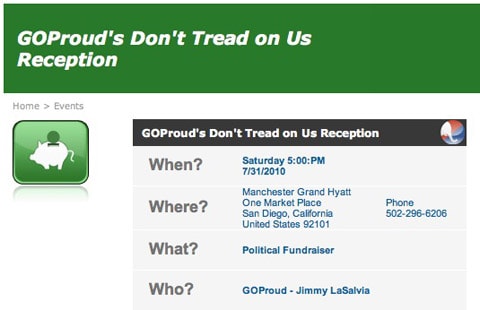 Gay Republican group GOProud has scheduled a July political fundraiser at Proposition 8 supporter Doug Manchester's Grand Hyatt in San Diego.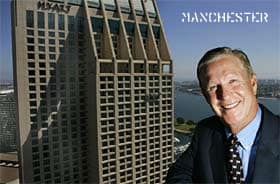 Manchester, you may recall, gave $125,000 to the campaign to pass Proposition 8 and is the target of an active boycott.
According to GOProud's event page, "GOProud's 'Don't Tread on Us' reception will feature Fox News Channel political analyst and national radio talk show personality Tammy Bruce as the program's MC. The event will benefit GOProud, the nation's only political organization for gay conservatives and their allies. (Program speakers will be announced as they are confirmed.)"
In January, hundreds protested outside the hotel in response to the American Historical Association's decision to hold its annual conference there.
UPDATE: GOProud tweets that they are making "new allies, not enemies" by holding their event at a venue owned by someone who hates them.