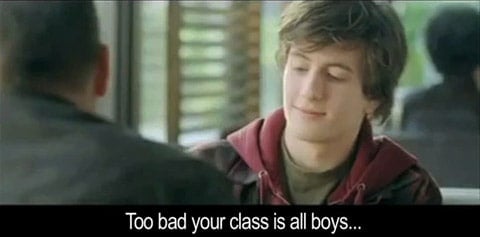 In an interview with the Chicago Tribune, McDonald's COO Don Thompson suggests that the reason a gay McDonald's ad currently running in France won't be running in the United States is because homosexuality is offensive to Christians, like himself.
Tribune: A French TV ad featuring a gay teen and his father has stirred some controversy — not there, but here. Can you talk about that?

Thompson: It is an example that markets, cultures are very different around the world. (For instance), I've never shied away from the fact that I'm a Christian. I have my own personal beliefs and I don't impose those on anybody else. I've been in countries where the majority of the people in the country don't believe in a deity or they may be atheist. Or the majority of the country is Muslim. Or it may be the majority is much younger skewed. So when you look at all these differences, it's not that I'm to be the judge or the jury relative to right or wrong. Having said that, at McDonald's, there are core values we stand for and the world is getting much closer. So we have a lot of conversations. We're going to make some mistakes at times. (We talk) about things that may have an implication in one part of the world and may be the cultural norm in another part of the world. And those are things that, yes, we're going to learn from. But, you're right, that commercial won't show in the United States.

Tribune: How has it done in France?

Thompson: Interestingly enough, there have been no negatives coming out of France. The brand is a local brand and different things will occur in different parts of the world. We just have to make sure that we understand the impact one action may make on another part of the world.
The National Gay & Lesbian Chamber of Commerce has certainly taken notice:
"The French TV ad has truly been the last straw. To allow people to believe that McDonald's is the kind of partner portrayed in this ad would be a complete failure on our part to serve as an honest and trusted resource for LGBT people and our families to help make informed decisions in the marketplace."