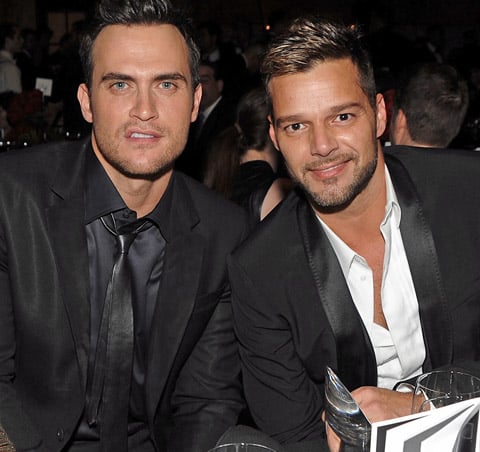 Forget the Jackson-Jackmans and the Reynolds-Coopers. The Jackson-Martins have supplanted them as my new fantasy gay power couple. The snarl wins it, Cheyenne.
This shot was taken at last night's amfAR benefit, by Towleroad reader Ryan Ruiz.
Check out the full larger shot, with Kelly Rowland, AFTER THE JUMP…
When love takes over, indeed.