Iceland's marriage equality law came into effect yesterday. To mark its enactment, the country's lesbian Prime Minister, Johanna Sigurdardottir, married her partner, writer Jonina Leosdottir: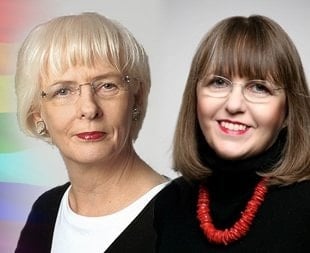 "Iceland's parliament on June 12 unanimously adopted legislation allowing gay marriage, in a law that came into force on Sunday. Homosexual couples could previously enter into a civil partnership and benefit from the same rights as heterosexual couples, but this had not been considered a formal marriage.
Miss Sigurdardottir, born in 1942, took power in February 2009. She has lived with Miss Ledsdottir, who is in her fifties, for several years and the couple entered a civil union in 2002.
She is the world's first openly gay head of government."
Talk about leading by example.
Parliament's vote on June 11 to legalize same-sex marriage was unanimous — 49-0.