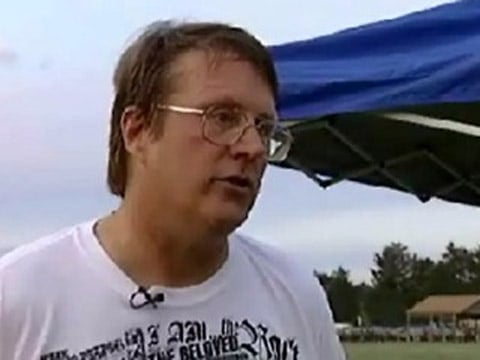 Earlier this week Twin Cities Pride organizers filed an injunction to prevent anti-gay Wisconsin evangelist Brian Johnson from distributing Bibles during this weekend's gay Pride celebration. The organization spent $36,000 to secure Loring Park for the event. A federal judge heard the case yesterday and his verdict did not favor Twin Cities Pride.
The Minneapolis Star-Tribune reports on the ruling handed down by Judge John Tunheim:
Tunheim wrote: "The court's task here is to balance these competing
interests to the greatest extent possible–to enable all speakers to
exercise their constitutional rights–and then to depend on reasonable
and law-abiding people to stay within proper limits."

He wrote that although festival organizers are entitled to decide
who may be sponsors and exhibitors, Johnson, 53, of Hayward, Wis., is
entitled to speak and hand out literature in a public park. He called
these "quintessential activities protected by the First Amendment, so
long as he remains undisruptive."

He suggested festival organizers could designate "free speech zones"
where people could distribute materials and could prohibit such
distribution elsewhere in the park, as long as people could still speak
their minds anywhere on festival grounds.

Eileen Scallen, co-counsel for Twin Cities Pride, said free-speech
zones are "not a practical solution." She said organizers met with the
city Park and Recreation Board after the order was issued and are
confident few security issues will arise.
Johnson plans to hand out Bibles at the event alongside his wife.