Modern Tonic — a daily newsletter that delivers gay-approved pop culture gems (before they've been co-opted by everyone else) — presents a weekly music update here on Towleroad.



TODAY'S FEATURED NEW RELEASES:
Connoisseurs of modern pop diva-dom might want us to lead with Christina Aguilera, but we'd be lying if we said we weren't more excited about the self-titled debut from Brooklyn indie quartet The Drums. Their 2009 Summertime EP made them stars in the U.K. and a buzz-band here. For a change, it's easy to hear why. They're as catchy as Belle & Sebastian with less twee, as aurally compelling as Joy Division without clinical depression and as whimsically melancholy as the Cure with less eyeliner. First single "Best Friend" exudes a Smiths-ian jangle in a tale of tragic loss. "Down By the Water" is like Motown slowed down for maximum Goth drone. And "It Will All End in Tears" (download for free here) is "Love Will Tear Us Apart" written by a cad instead of a masochist. "I don't feel sorry when you cry," sings Jonathan Pierce, and neither do we. Not while his band-mates Jacob Graham (guitars), Adam Kessler (guitars) and Connor Hanwick (drums) rock away the darkness with such post-punk élan.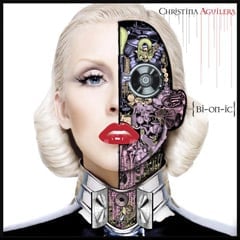 Whether "bionic" refers to her vocal prowess or the future-forward electro sheen of her release, Christina Aguilera's Bionic has met with resistance. We're not saying it's like Dylan going electric, but fans of the supersonic balladeer seem confused by the dance grooves on Xtina's fourth English-language studio album. But those naysayers will backpedal once she shimmies up to them at the club. With help from M.I.A. ("Elastic Love"), Le Tigre and Peaches ("My Girls") and her own bad self (the self-loving "Vanity"), she's never been as out there or as much fun. Then there are the ballads, especially the ethereal "You Lost Me" co-written with Sia. As Ms. Genie-in-a-Bottle says herself on "Vanity": "I'm not cocky, I just love myself bitch!" Get in line, haters.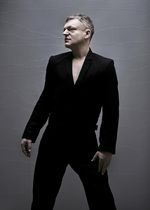 Andy Bell's second solo release, Non-Stop is the most joyful thing he's put his name on since Erasure's Wild! (back in 1989). Co-written and co-produced by Pascal Gabriel (Ladyhawke, Kylie), these 10 dance tracks run the electro-vibe gamut, from the stuttering groove of opener "Running Out" to the chill ambience of "Slow Release." There's also a duet penned and sung with Perry Farrell, "Honey If You Love Him (That's All That Matters)" and our favorite, the careening "DHDQ" — which stands for "Debbie Harry Drag Queen." Oh, we pray for a video for that one.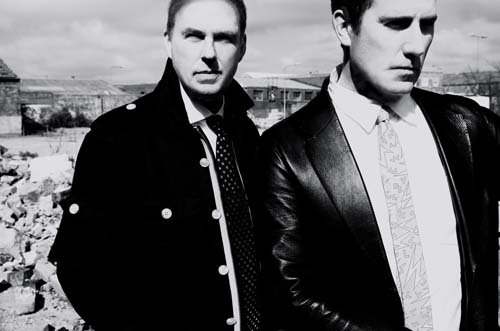 We're barely into the big summer albums yet, and already news is hitting about fall releases; here are two we are very excited about: First up is a reunion album from iconic '80s band Orchestral Manoeuvres in the Dark, History of Modern, due out in the UK October 4. The album will feature the four original members, including still-sexy lead singer Andy McCluskey. Download a free mp3 of a demo of impressive new song "Sister Marie Says" at the band's site. Following that is Robbie Williams' In and Out of Consciousness: The Greatest Hits 1990-2010 (40 tracks, 2 CD/DVD) which will street on October 12 preceded by a brand new single, "Shame," a duet with, and co-written by, former Take That bandmate Gary Barlow.

The Sunday Times (London) calls Scissor Sisters' "naughty" new album a "tour de force" and interviews Jake and Ana. 

Junior Vasquez releases "Nervous Breakdown – Volume 2" August 17.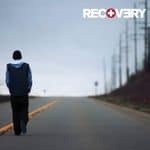 On the heels of Christina Aguilera's high-profile full album leak a few weeks ago, Eminem's Recovery leaked in its entirety yesterday…two weeks before street date. (BTW, um, not that we know anything about this personally but album track "No Love," which features L'il Wayne, serves up a brilliant sample of Haddaway's "What Is Love?").

"Alejandro" director Steven Klein deconstructs Lady Gaga's latest video.

Pop star fragrance commercials "that stink."

Stream Sarah McLachlan's new album, Laws of Illusion (out next week), now on her Facebook page.
Suck on this: the latest soundtrack from vampire central, The Twilight Saga: Eclipse, features new tracks from Florence + the Machine ("Heavy in Your Arms"), Beck and Bat for Lashes ("Let's Get Lost"), and author Stephanie Meyer's favorites, Muse ("Neutron Star Collision [Love Is Forever])."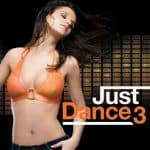 Bikini season is more than nigh upon us: it's here people. So do us a favor, slap on Just Dance 3, immerse in body-moving jams like Mariah Carey's "H.A.T.E.U. (Jason Nevins Mix)" get toned and meet us on Fire Island.
Ah, the end of an era! Actually, the first season of Glee comes to a close tonight, and Columbia has thoughtfully released Glee: The Music, Journey to Regionals with versions of "To Sir With Love" "Over the Rainbow" and — oh, yes — "Bohemian Rhapsody."
Also out today:  Jewel — Sweet and Wild; The Young Veins — Take a Vacation!; The Cure — Disintegration: 20th Anniversary Edition; Grace Potter & the Nocturnals — Grace Potter & the Nocturnals; The Addams Family (Original Broadway Cast Recording); FELA! (Original Broadway Cast Recording); Renee Fleming — Dark Hope; Tiësto — Magikal Journey (The Hits Collection); Teenage Fanclub — Shadows; Nada Surf — If I Had a Hi-Fi
ceo — "Come With Me"
ceo (aka the Tough Alliance's Eric Berglund) dons Adam Ant war paint in the black-and-white clip about visiting "a place they call reality." Overrated — reality, that is — but this dreamscape is lovely enough, especially Berglund's very hairy chest.
Jump Jump Dance Dance — "Modern Eyes"
We love big balls — disco balls, that is, which are featured prominently in this quirky clip from the California dance-rock duo that messes with depth perception and shadow play, all to a streamlined beat.
Anane — "Plastic People"
Born off the west coast of Africa in Cape Verde, Anane rocks Marianne Faithfull's scathing "Why'd Ya Do It?" riff in this sci-fi throwback that's equal parts Metropolis, King Kong and Grace Jones circa-1981.
Straight No Chaser — "Tainted Love"
This male a cappella ensemble swings Soft Cell's classic on their recent With a Twist CD. The video features the boys paying homage to The Hangover in the far seedier enclave of Atlantic City, NJ.