The compound pyrophosphite could have been what started all life.

Illinois
state treasurer signs executive order: "Gay and lesbian employees of the Illinois Treasurer's office with domestic partners will have the same benefits as married employees."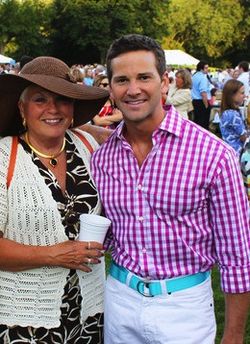 GOP Rep Aaron Schock, he with the perfect abs who is not gay, in his daytime party outfit which is a tad bit loud. 

A quick prep for tonight's broadcast of the Tony Awards.

Obama gets more aggressive with BP.

Serbia hopes to see its first Pride march in 10 years sometime in 2011.

The power of the gay vote: "Gay rights leaders, many of whom are celebrating at Capital Pride events this weekend, said their immediate focus will be the mayor's race between incumbent Adrian M. Fenty and Council Chairman Vincent C. Gray, two Democrats who played pivotal role in approving same-sex marriage and who marched in Saturday's parade. In what's expected to be a tight mayoral contest, whoever succeeds in locking in the support of the gay and lesbian community may have the advantage on primary day."

Ant-gay protesters in West Hollywood get shouted down by Sharon and Kelly Osbourne.

Americans for Truth About Homosexuality has put together a so-called "Truth Academy" which I'm sure is anything but.

Refused: "Following Israel's interception of a Gaza-bound flotilla, Spain's Federation of Lesbians, Gays, Transsexuals and Bisexuals decided that their Israeli counterparts in Tel Aviv would not be invited to the event, which took place late last week."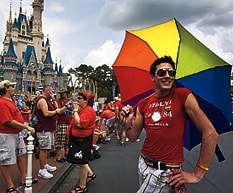 MassEquality gives the thumbs up to Massachusetts Governor Deval Patrick.

Man who had a "crush" on Sally Ride stole one of her space suits. 

Katy Perry wrapped herself in both the Union Jack and Old Glory.

Maybe some other time: Christina Aguilera and Cher will not record a duet.

Time magazine piece on Disney's Gay Days: "A former Disney employee who was at the park on June 5 told me that every year, Disney issues refunds or free next-day tickets to angry moms and dads who don't want their kids exposed to gay couples or gay-themed shirts. Some families don't get past Main Street U.S.A. before turning around and taking the monorail back to the parking lots."