Stuart Milk recalls a conversation with Desmond Tutu: "He asked me what I was doing to carry on Harvey Milk's legacy. Through his spectacles and with his finger pointed at me, he looked at me and said, 'You must do more.' It was almost one of those aha moments."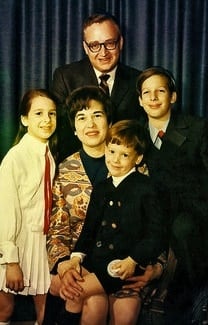 The New York Times on Elena Kagan's family. 

706 Earth-like planets found by NASA.

Hundreds of potential civil unions in Hawaii: "According to a study by the University of California School of Law Charles R. Williams Institute On Sexual Orientation Law and Public Policy, an estimated 272 same-sex couples, out of an estimated 2,472, in Hawaii would enter into a civil union within the first year"

Really? Sarah Palin to meet with Margaret Thatcher?

Mike Huckabee tries his hand at stand-up: "The only thing worse than a torrid affair with sweet, sweet Nancy (Pelosi) would be a torrid affair with Helen Thomas. If those were my only options, I'd probably be for same-sex marriage!"

The Real Housewives of New Jersey gets a new cast member.

Gay college student Gregg Udulutch went to the police after getting death threats: "According to the teen, Chief William Riesterer put the threatening calls in the same category as toilet-papering a house. Riesterer yelled at him, called him a liar and told him the harassment is all normal high school stuff and that Udulutch needed to grow up and get over it."

Lady Gaga – a little under-dressed for a Yankees game.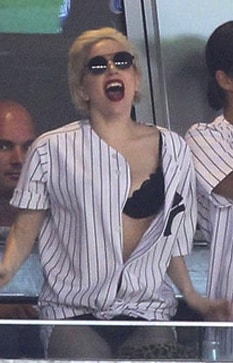 Left bleeding and badly bruised – gay man attacked after leaving a Pride march in Albany.

Texas Lesbians denied chapel for their commitment ceremony. Dallas labor and employment attorney regarding venue: "Unfortunately, they are within their rights. It's complete second-class citizenship. You lack the right to go to a business if they decide to exclude you because you're gay or lesbian."

Rodrigo Santoro gets shirtless while shooting his new soccer movie.

Protest of last weekend's gay beating in Savannah. Kevin Clark of Georgia Equality: "It should only take one or two individuals who have been attacked or know of others who have been attacked to get the attention of someone in leadership in this community– that in our opinion should have stepped forward way before now and condemned the violence and put out a loud call for swift just action here."

BP's Tony Hayward went to that yacht race I reported about yesterday because he hadn't had a day off since April 20.
Sarah Palin tweets: "Gulf disaster needs divine intervention as man's efforts have been futile. Gulf lawmakers designate today Day of Prayer for solution/miracle."