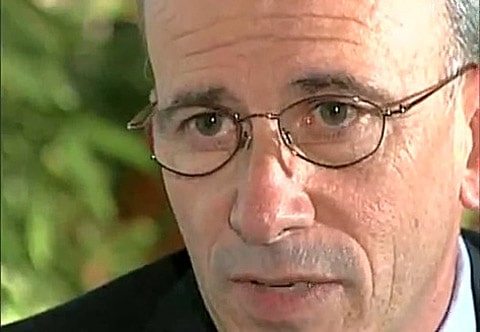 New Hampshire Republican Congressional candidate Bob Giuda compared gay marriage to bestiality in a discussion following a speech to college students on Monday:
"Giuda had just spoken at Rivier College when he was approached by a small group of people challenging his position on gay rights.
'During that period of time, I was asked a question about gay marriage, which, of course, I oppose, because I believe marriage is strictly between a man and a woman,' Giuda said.
But in making his point on what he believes are the boundaries within the definition of marriage, Giuda reportedly said: 'What's going to happen next? Men and sheep? Women and dogs?' … 'That comment was made in the context of a discussion about institutionalizing marriage,' Giuda said…'The point was, it's not to our good as a nation or society to institutionalize relationships that do not involve a man and a woman for the protection of a family,' he said.
Giuda admitted his comments could be considered offensive to same-sex couples.
'I see where it could be taken out of context and people could take offense at it,' he said."
Giuda, who says he supports civil unions, is also against repeal of "Don't Ask, Don't Tell".
According to WMUR, "Giuda is running for the Republican nomination for the state's 2nd District seat, which will be open as U.S. Rep. Paul Hodes runs for Senate."
Watch their interview with Giuda about his remarks, here.