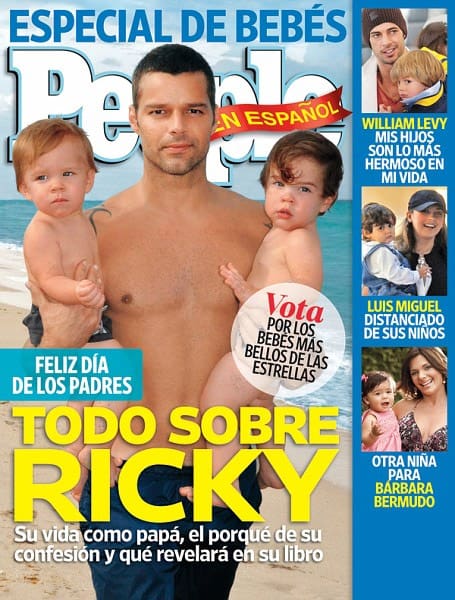 And a fine daddy he is.
"It's not the first time that Ricky Martin has posed with his twins for the magazine – the first time was December of 2008 – but it's the first time he has done so as an openly gay man. I believe it is also the first official on-the record story since his coming out.
How great is it that the editors of one of the most widely read Spanish-language magazines in the United States would deem it fit to honor Ricky Martin and his parenting as an openly gay man and, in doing so, highlight gay parenting in general?…The cover story did not happen in a vacuum, though. Armando Correa, the current editor of People en Español, is also an openly gay man and father of two children."