There was some hope that closing arguments in the Prop 8 case, scheduled to take place June 16, would be televised. Not going to happen: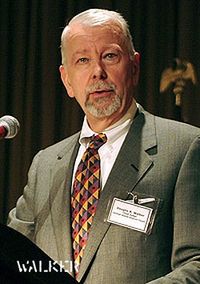 "Chief U.S. District Judge Vaughn Walker issued a brief order Thursday denying a request by media organizations to televise the arguments, scheduled to last all day Wednesday in San Francisco. The organizations included Hearst Corp., which owns The Chronicle.
The denial means 'the public will again only hear about this case second-hand,' said Thomas Burke, the media groups' lawyer.
Andrew Pugno, a lawyer for sponsors of the ballot measure that banned same-sex marriage, countered that 'the purpose of the court is not to entertain or educate the public, but to protect the right to a fair and impartial trial.' The sponsors had opposed televising any trial proceedings."
FireDogLake reports on a conference call regarding closing arguments held yesterday by the Olson and Boies team. 
Said Boies: "Boycotting a trial almost never a winning strategy. They identified 8 experts. What happened is that their experts broke down, either at deposition or at trial. They tried to come up with the evidence, they knew they were required to come up with evidence. They tried to build that trial record and they simply failed. They didn't fail because they're bad lawyers, they failed because there isn't any evidence to support the argument they're advocating."
AFER has posted the entire press call online. You can listen to it, HERE.