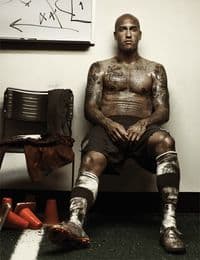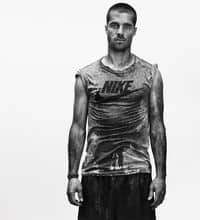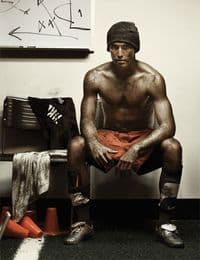 Tim Howard, Benny Feilhaber, and Jonathan Bornstein. Click to enlarge.
Head on over to Interview to read up on these kickers.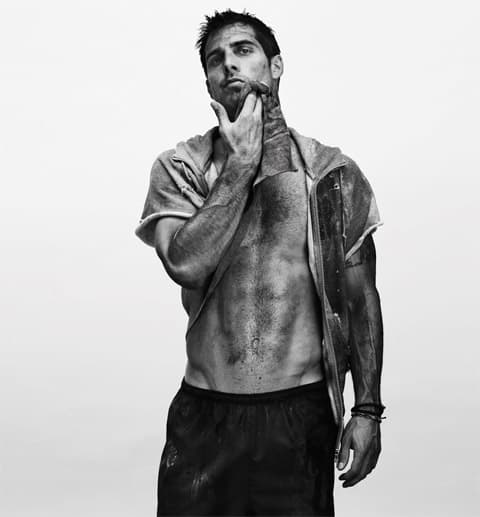 Interview magazine takes a look at five of the U.S. World Cup team stars and showcases some of their favorite things. Picture here, Carlos Bocanegra and Oguchi Onweyu.
Says Bocanegra of what he'd do if he didn't play soccer: "It'd be pretty cool to teach high school history. My favorite period is the Roman times. Just real rugged and manly men. You know, ripping meat apart with their teeth."
Three more players, AFTER THE JUMP…